FHA Appraisal Transfer Between Lenders | Checklist
HUD, the parent of FHA, has specific mortgage guidelines on FHA appraisal transfer from one lender to another. There are times when borrowers need to change lenders. It can be due to a last-minute mortgage denial and/or stress during the mortgage process. Or it can be simply because they do not get along with their loan officer. Or the loan officer did not tell borrowers the lender has a bunch of overlays. Mortgage underwriters can ask for additional conditions after conditions that delay closings is another reason borrowers change lenders. The great news is if borrowers are intending in changing lenders during the mortgage process, FHA appraisal transfer can be done at no cost to borrowers and sometimes it's called transferring lender.
In this article (Skip to…)
Main Reason For Borrowers Changing Lenders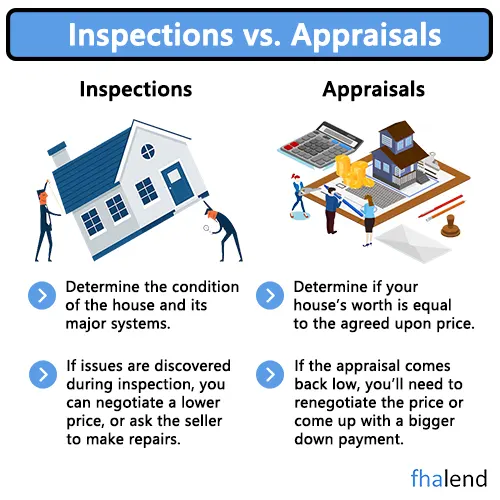 The most important part of the overall mortgage process is the pre-approval stage. The number one reason for last-minute loan denial and/or stress during the mortgage process is due to loan officers not properly qualifying borrowers. Over 75% of our borrowers at FHA Lend Mortgage are folks who are changing lenders to us. This is due to either stress during the mortgage process and/or last-minute mortgage denial. Again, the primary reason for changing lenders to us at FHA Lend Mortgage is due to loan officers not properly qualifying borrowers.
How Does FHA Appraisal Transfer Process Work?
Borrowers changing FHA lenders during their mortgage process need to request FHA transferred appraisal. In most cases that means the new appraisal will be requested by a mortgage professional and the original borrower will need to pay for it. The original FHA lender needs to transfer the FHA Case Number when borrowers request it in writing. With the transfer of the FHA case number to the second lender, the FHA Home Appraisal Transfer is done as well.
Re-Certification Through FHA Home Appraisal Transfer
The original home appraisal needs to be valid in order for the new lender to be able to use it. The original inspection date of the property by the appraiser is considered the effective date. Older appraisals can be invalid and a new certification may need to be ordered. The new lender needs to make sure the FHA Case Number is not expired or if it is nearing expiration, a new home appraisal re-inspection needs to be ordered.
Home Appraisals that have been updated can be used by new lenders. The same home appraiser needs to certify it. There is no decline in market value. Any improvements to the home that increases value need to be noticeable from the photos and/or visible to the public. Meet property standards and meet HUD Inspection Guidelines. FHA Appraisals are valid for 120 days from the date of inspection and cannot be previously updated
Home Appraisal checklist
1. Make sure the exterior of your home is in good condition. This includes painting any peeling paint, repairing any cracked or chipped siding, and ensuring that your gutters and downspouts are clear and in good repair.
2. The interior of your home should be clean and clutter-free. This means decluttering surfaces, putting away any personal items, and making sure all rooms are as clean as possible.
3. Be prepared to answer questions about your home's history. The appraiser will likely ask about any recent renovations or repairs, as well as any major changes to the property over the years.
4. Have any relevant documentation on hand. This could include things like building plans, permits, and receipts for recent work.
5. Make yourself available during the appraisal process. The appraiser will need access to all areas of your home, so it's important that you be around to let them in and answer any questions they may have.
By following this mortgage home appraisal checklist, you can help ensure that the appraisal goes smoothly and that you end up with an accurate assessment of your home's value.
How Much Does a Home Appraisal Cost?
Appraisal Fees For Private Use (non lender)
Single Family
$350.00
Pre-Sale / Listing Family
$350.00
Single Family Investment
$400.00
Duplex, Rental
$400.00
Multi family Investment
$500.00
land Only – Acrage
$400.00
Complex Appraisal
$400.00
Home appraisal costs can vary depending on the value of your home and the type of appraisal you need. For example, a standard appraiser may charge a lower fee for a home that's worth less than $250,000, while a certified appraiser may charge more for a home that's worth more than $1 million. The type of appraisal you need will also affect the cost. A drive-by appraisal, which is typically used for low-value properties, will usually cost less than an interior inspection, which is necessary for more expensive homes.
In most cases for a single home family the appraisal cost from $400-$500 for a typical 3-bedroom single home family. For 4 unit home (fourplex) it can cost $750+.
What factors affect home appraisal costs?
The value of your home is the biggest factor that will affect the cost of your appraisal. More expensive homes will generally require more extensive appraisals, which can cost more. The type of appraisal you need will also affect the cost. A drive-by appraisal, which is typically used for low-value properties, will usually cost less than an interior inspection, which is necessary for more expensive homes.
Can a Lender Refuse To Transfer an Appraisal?
No, based on Freddie Mac's guidelines the lender can not refuse to transfer the appraisal. The lender needs to transfer it to another lender within 5 days based on strict appraisal rules.
How can I save money on home appraisal costs?
If you're selling your home, you can ask your real estate agent for a list of recommended appraisers in your area. You can also check online directories like the Appraisal Institute or the National Association of Realtors to find qualified appraisers. Once you've found a few appraisers, be sure to compare their fees and services to get the best deal. If you applying for an FHA mortgage loan, a lender will choose a HUD-approved appraisal and there are more strict than conventional loans because there is more risk involved in the transaction (downpayment of 3,5%) and appraiser independence requirements.
How Does FHA Appraisal Transfer Process work?
Here is how FHA Case Numbers are transferred from one lender to another and general FHA Home appraisal transfer Process And How It Works:
In order for a second mortgage company to work on an FHA loan started by a previous lender, the HUD case number on the FHA loan being transferred must be transferred to the new lender
The new lender can do a case query on FHA Connection in order to figure out what the current FHA case number is
The new lender with the case number will ask for a borrower's authorization and a letter of explanation that is signed and dated
Borrowers need to request the original lender to transfer the FHA Case Number
This can be done by emailing their mortgage loan professional at the original mortgage company and/or mortgage processor
Request the FHA case transfer from the previous lender to the new mortgage company
The FHA appraisal will transfer with the FHA case number transfer
The copy of the original appraisal from the original lender will transfer when the FHA case number transfers
Under FHA appraisal guidelines, mortgagees must transfer the FHA case within five business days of the request by borrowers
The original lender needs to be reimbursed for the home appraisal in order for them to transfer it
The new mortgage lender will take care of the FHA case number transfer process along with the FHA appraisal Transfer
Template To Request FHA Case Number Transfer From One Lender to Another
Here is a sample letter for new borrowers to request FHA Case Numbers to a new lender when changing lenders: (you will need a client name, contact information)
Low Home Appraisals And Solutions For Home Buyers And Sellers
There are cases where home buyers will get low home appraisals. This is common during times when housing inventory is low and a hot housing market. Home prices have been skyrocketing for the past seven years due to the demand for housing. There is more demand for housing than there is inventory. The coronavirus pandemic did not slow down the housing market. Homes selling higher than the list price are the norm in most parts of the country.
Just because buyers get low home appraisals does not mean the deal is dead. Many times buyers and sellers work out a solution to restructure the deal when there are low home appraisals. However, both parties need to have an open mind and work together. We will discuss cases where buyers get low home appraisals and potential solutions on this blog.
Reasons For Low Home Appraisals
There should be no reason for low home appraisals. Home sellers rely on their listing real estate agents when listing their homes. Real estate agents are professionals who will look at comparable sales and help sellers price their homes right. Listing homes at higher than market value is one of the main reasons for low home appraisals. The housing market has been booming in the past several years in most parts of the country. It has been a sellers' market.
There are more buyers than available homes. In many cases, there are multiple offers on homes that are under $442,000. Sellers often raise their listing prices due to the hot housing market. Multiple offers and bidding wars are some of the main reasons for low home appraisals. The bidding war, strong competition, low housing inventory, and sudden home appreciation is creating an artificial housing market.
Importance Of Home Appraisals
Lenders rely on a home appraisal to secure their collateral. Home appraisals are the result of solid data. It has nothing to do with trends and/or shits in the housing market. Low home appraisals normally are common when the appraiser does not find enough closed homes in the area of the subject property.
There are instances where there is a low home appraisal where the appraiser has not searched enough comparable sales. if this is the case, the lender can request an appraisal rebuttal. Appraisal rebuttals are normally not successful unless there are enough comparable sales that are similar to the subject property within a half to a mile radius. Maybe there are recent comparable sales of homes in the area since the appraisal was done at the subject property.
FHA Home Requirements Checklist
When you're ready to buy a home, the last thing you want to do is be surprised by hidden costs or requirements. That's why we've put together this handy checklist of FHA home requirements, so you can know what to expect when applying for an FHA loan.
1. Down Payment
You'll need a down payment of at least 3.5% of the purchase price of the home.
2. Credit Score
You'll need a credit score of at least 580 to qualify for an FHA loan.
3. Debt-to-income Ratio
Your monthly debt payments (including your mortgage payment) should not exceed 43% of your gross monthly income.
4. Employment History
You'll need to show a steady employment history of at least two years.
5. Residency
You must be a US citizen or legal resident alien to qualify for an FHA loan.
6. Mortgage Insurance
All FHA loans require you to pay mortgage insurance, which protects the lender in case you default on your loan.
7. Home Inspection
An FHA-approved home inspector will need to inspect the property before you can close on the loan.
8. Appraisal
The home will also need to be appraised by an FHA-approved appraiser.
Does a Refinance Require an Appraisal?
When homeowners want to lower their monthly mortgage payments, they often turn to refinance. Refinancing replaces an existing mortgage with a new one, typically at a lower interest rate. Homeowners might also refinance to take cash out from their equity or to switch from an adjustable-rate to a fixed-rate mortgage.
But does refinancing always require an appraisal? In short, the answer is no. Whether or not you'll need an appraisal depends on the type of refinance you're doing and the lender you're working with.
If you're doing a "regular" refinance, also called a rate-and-term to refinance, you probably won't need an appraisal. That's because the purpose of this type of refinancing is simply to change the terms of your existing mortgage, not to get new financing for a home purchase.
But if you're doing a cash-out refinance, you will likely need an appraisal. A cash-out refinance occurs when you take out a new loan that's larger than the balance on your existing mortgage. The difference between the two loans is given to you in cash, which you can use for any purpose. Since a lender is essentially giving you more money than what's currently owed on your home, they'll want to make sure that your home is worth at least as much as the loan amount. That's where an appraisal comes in.
Some lenders, however, may allow you to do a "no-appraisal" cash-out refinance. With this type of loan, the lender will generally use the same appraisal that was done for your original mortgage to determine how much equity you have in your home.
What Expert Realtor Says About Low Appraisals
According to Orland Park, an Illinois-based realtor Karry Razik of Remax First Class, he says the following:
"There are cases where a home comes in at a value lower than it should because the appraiser has made a clerical error in their report causing the value to follow suite. It could be something as simple as the square footage of the home being off or the appraiser not giving appropriate value to a superior location that your home resides in. When a buyer is faced with a low appraisal, there's an immediate decision that must be made.  The lender must base your loan amount on the LESSER of the Contract Price, or the Appraised Value. If you want to get an FHA loan, which requires 3.5% down payment – and your Sales Price is $200,000, the maximum loan you can apply for is $193000.  If you receive a low appraisal of $185,000 – then the maximum FHA Loan you can apply for is $178,525. You would need to find the cash to make up the difference. That's a $14,475 difference!
Options For Home Buyers With Low Appraisals
Homebuyers with low home appraisals can do the following:
Cancel the real estate purchase contract
Go back to the negotiation table and see if sellers will lower the purchase price
Buyers and sellers can meet in the middle
Do an appraisal report rebuttal
See if the lender can order a second appraisal report
Come up with extra funds to cover the deficit of the home appraisal and the purchase price
Forfeit seller concessions and lower the purchase price
This is a time when an experienced real estate agent can do the negotiation and come up with a solution.
How Appraisals Affect Seller Concessions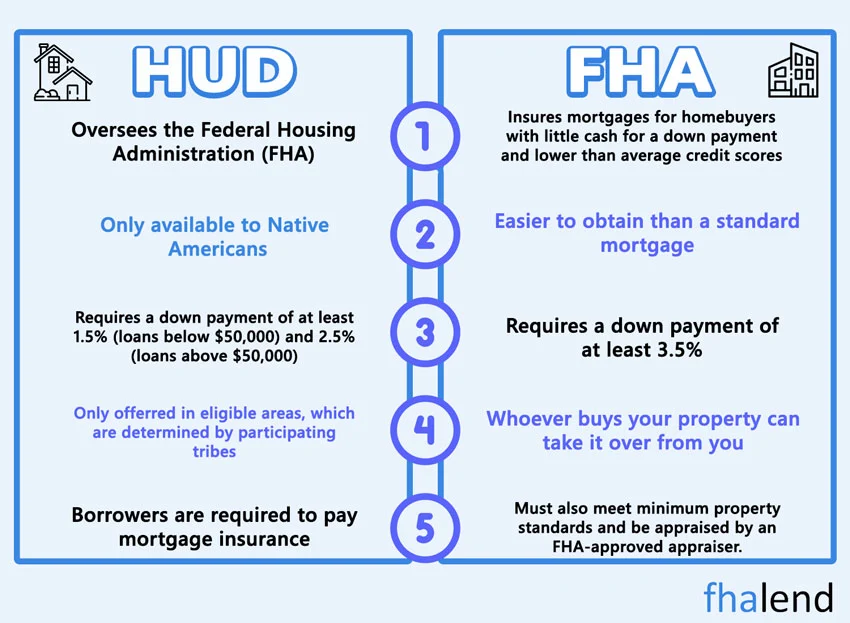 FHA, VA, USDA, Fannie Mae, and Freddie Mac allow home sellers to give buyers sellers concessions for closing costs. FHA and USDA allow up to 6% seller concessions. VA allows 4% of seller concessions. Fannie Mae and Freddie Mac allow 3% seller concessions on owner-occupant homes on conventional loans. 2% on investment properties. NON-QM Loans and Bank Statement Loans allow up to 6% in seller concessions.
Issues With Seller Concessions in a Hot Sellers Housing Market
Here is how seller concessions can be the cause of low home appraisals:
Let's say a home seller wants a net of $100,000 for their home
The seller is willing to jack up the sales price to $106,000 and give buyers $6,000 in seller concessions for their closing costs
This way, sellers can offer buyers $6,000 and will still net $100,000
Appraiser values the property at $103,000 and not $106,000
The seller either needs to lower the sales price and/or reduce the seller concession from $6,000 to $3,000
Cases like the above are very common in a rising hot housing market. Borrowers who need to qualify for a mortgage with a mortgage company licensed in multiple states with no lender overlays on government and conventional loans can check their eligibility. Borrowers who are having a stressful loan process with their current lender and need to change lenders with no overlays, please contact us toll-free at 888 900 1020. Our licensed and support personnel is available 7 days a week, on evenings, weekends, and holidays.