FHA Cash-Out Refinance Mortgage Guidelines and Requirements
Homeowners with a current FHA loan and who had it for at least six months are eligible to do an FHA Streamline refinance mortgage. FHA cash-out refinance mortgage guidelines require homeowners to wait 12 months from the home purchase closing to be eligible for a cash-out refinance loan. An FHA streamlined mortgage is next to VA cash-out refinance is the most popular product right now and is available for homeowners who had their FHA loan for at least six months.
The Importance of Timely Housing Payments in the Past 12 Months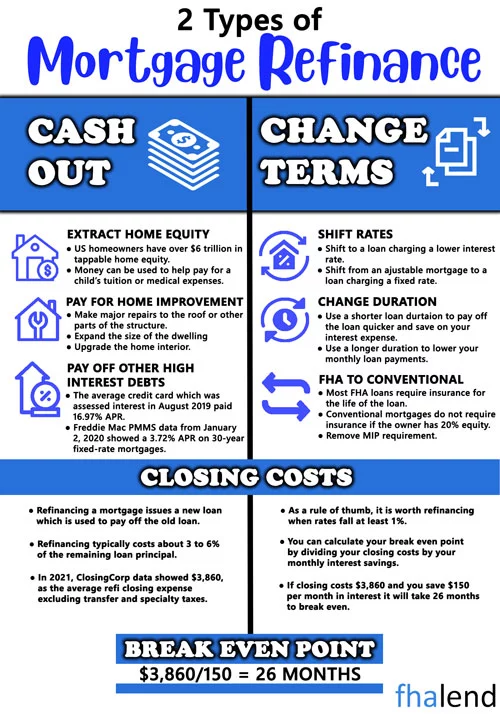 HUD, the parent of FHA, requires all homeowners to be timely on their mortgage payments for the past 12 months. There is no appraisal required and no income verification on FHA Streamline Mortgages. Homeowners can be late on monthly payments and have low credit scores and still qualify for an FHA streamline refinance mortgage.
FHA Streamline Refinance Guidelines
Homeowners with a current FHA loan can qualify for FHA streamline refinance as long as their mortgage loan payments have been current for the past 12 months. If you are not sure if your house is financed via an FHA loan or a Conventional loan you can check if your loan is FHA-insured it by calling your lender. There is no income verification needed either. Homeowners do need a full-time job. But the income will not be verified so high debt-to-income ratios will not be an issue. FHA streamline refinance mortgage loans are only for rate and term refinance mortgage loans only. Cash-out refinances mortgage does not apply. A rate and term refinance mortgage is only limited up to a $2,000 cash-out limit. Any proceeds over $2,000 from the proceeds of a refinance mortgage is considered a cash-out refinance mortgage
FHA Refinance Mortgage Lending Guidelines
There are strict cash-out refinance mortgage lending guidelines and seasoning requirements on FHA loans. Homeowners do not need a current mortgage in order to do a cash-out FHA refinance mortgage. Any cash-out refinance mortgage loan to value cannot exceed 80% of the appraisal on FHA loans. If the property has been owned by a homeowner for less than one year, the new cash-out refinance needs to be either the lesser of 80% loan to value of the appraised value or 85% of the original purchase price. This poses a problem for a homeowner who purchased a foreclosure or short sale at a low price and invested tons of money rehabbing the property.
Refinancing Case Scenario on FHA versus Conventional Loans
For example, here is a case study:
if a home buyer purchased the property at $100,000
invested $100,000 in doing major renovations
has it appraised at $200,000
wants to do an FHA cash-out refinance mortgage in less than a year after they made the home purchase
then they are limited to 80% of the appraised value or 80% of the purchase price, whichever is lower on a conventional loan
Conventional loans require a six-month waiting period for a cash-out refinance
FHA loans require a 12-month waiting period after the home purchase
In this case, if the cash-out FHA refinance mortgage is getting refinanced in less than 12 months of the purchase date, then the homeowner will be limited to 80% of the purchase price with a conventional loan
Homeowners can qualify for an 80% LTV of the $200,000 appraised value on conventional loans
For the homeowner to get an 80% LTV cash-out to refinance mortgage loan, then the homeowner has to wait at least 12 months in order to initiate the cash-out FHA refinance mortgage
If the property was inherited and the heir is using it as an owner-occupant home, then the cash-out FHA mortgage seasoning requirement is exempt.
Fannie Mae and Freddie Mac Guidelines on FHA Cash Out Refinance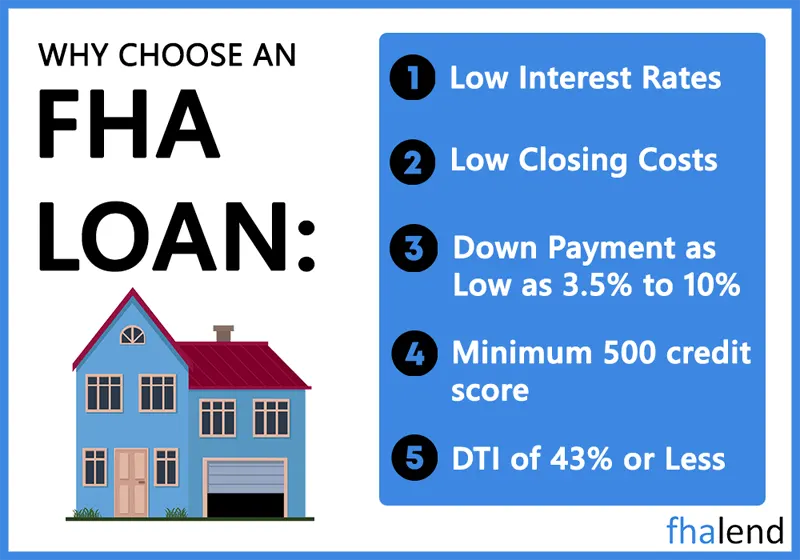 Conventional guidelines differ from FHA refinance mortgages. With conventional loans, homeowners can do a rate and term refinance mortgage loan as well as a cash-out refinance mortgage with six months of seasoning. The maximum loan to value on conventional refinance mortgages is 80% loan to value based on the appraised value.
Appraisal Requirements on Cash-Out Refinance Mortgages
Some conventional mortgage lenders may require two appraisals if the conventional refinance mortgage loan application is just six months from the original purchase date. There is the possibility to transfer your appraisal to a different lender with certain types of loans. Homeowners who need to qualify for an FHA cash-out refinance mortgage with a mortgage company licensed in multiple states with no lender overlays can contact us at FHA Lend Mortgage at [email protected] or calling (888) 900-1020
To qualify and get pre-approved, click this link.
HUD Cash-Out Refinance LTV Guidelines on FHA Loans 
Once again, we have some breaking news to tell our readers. As of August 1, 2019, the U.S. Department of Housing and Urban Development has announced a change in maximum loan-to-value (LTV) and combined loan-to-value (CLTV) percentages for cash-out refinance mortgages. This rule only applies to FHA mortgages.
HUD Lowers Loan to Value on Cash-Out Refinance Mortgage Loans
The purpose of this change is to lower the maximum loan-to-value and combined loan-to-value percentages to 80% from 85% on all cash-out refinance mortgages. In the following paragraphs, we will detail the HUD Cash-Out Refinance LTV Guidelines and the reasons for the loan-to-value change when this change will go into effect.
What Sparked Cash-Out Refinance LTV Guidelines
The Federal Housing Administration or FHA last adjusted the maximum loan-to-value on cash-out refinance is from 95% down to 85% in 2009. This was in response to the falling housing market caused by the real estate crash in the late 2000s. Back in the mid-2000s. housing values were steadily increasing year after year. This created an influx in cash-out refinance transactions. Data studied after the fact shows a significant increase in the foreclosure rate which is directly tied to the high number of cash-out refinances.
A trend showed the default rate was high for homes that had cash-out refinances recorded on the property's title. This trend has been studied ever since the crash. As a precaution, government-sponsored enterprises have instituted this loan-to-value change to curb the risks of future defaults.
Due To The Large Number Of Cash-Out Refinances
Another reason for this change is, HUD's data shows a large increase in the volume of cash-out refinance transactions. They state the total number of FHA cash-out refinance mortgages has increased 250.47% from 43,052 in the fiscal year 2013 to 150,833 in the fiscal year 2018. 2013 had record-breaking lows for the volume of FHA cash-out transactions.
HUD Lowers The Maximum Loan to Value on FHA Loans to 80% LTV
The main reason for moving the max loan-to-value requirement to 80% is to protect American families in case of default. This is a measure to strengthen the equity position and reduce the catastrophic loss families face when going through a default. HUD's goal is to stay ahead of any potential future shift in the housing market and better support its overall mission. The FHA was created to offer sustainable homeownership and helping Americans build equity, not stripped equity out of their property. The Federal Housing Administration is a firm believer in the American dream.
HUD Cash-Out Refinance Guidelines 2022
The changes will go into effect for all FHA case numbers is assigned on or after September 1, 2019. By that time, all policy updates will be incorporated into the HUD 4001.1 HANDBOOK. This will be added to Section II.A.8.d.v(B)(1).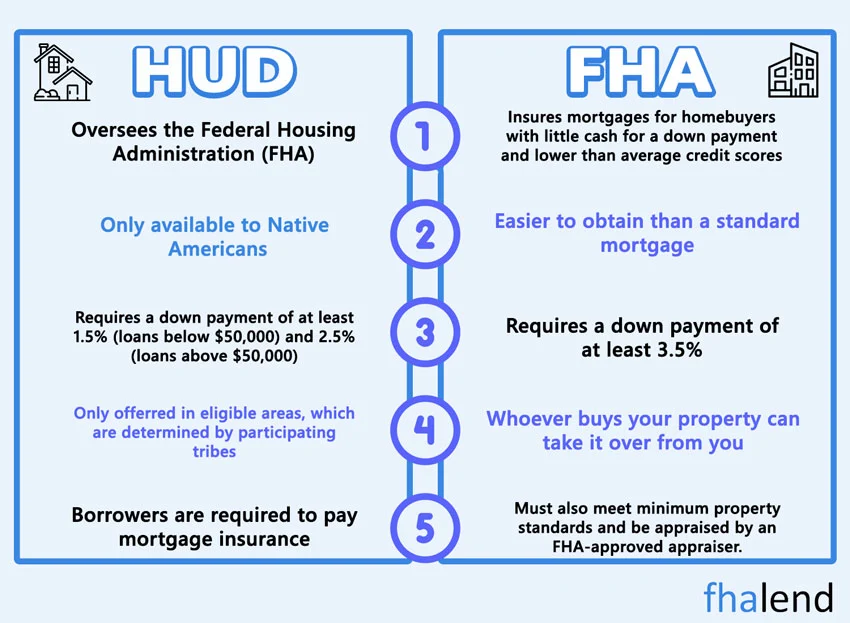 85% LTV Cash-Out Refinance On FHA Loans No Longer In Place
If you are in need of an 85% loan-to-value FHA cash-out refinance, it is no longer in place. However, FHA Lend Mortgage can get you up to an 80% cash-out refinance on FHA loans. Please contact us at FHA Lend Mortgage at 800-900-8569 or text us for a faster response. HUD will take this feedback into account when determining future options for FHA cash-out refinances and mortgages in general. Interested parties may say the end of their feedback to [email protected].
An FHA cash-out refinance homeowners to refinance their existing mortgage while taking cash out for home upgrades, debt consolidation, investments, and other purposes. FHA guidelines allow for a maximum loan-to-value ratio of 80% for cash-out refinances.
Like other cash-out loans, FHA cash-out refinancing involves taking out a larger loan than what you already owe on your house. You pay off the existing loan with this, then keep the difference as cash at closing. Compared to other cash-out programs, FHA cash-out loans allow for lower credit ratings and more flexible debt ratios.
That implies homeowners with poor credit can tap into their equity at today's low rates.
WHAT IS AN FHA REFINANCE WITH CASH OUT?
The Federal Housing Administration (FHA) Loan is a government-insured mortgage that allows lenders to offer single-family mortgages with flexible credit qualifications and loan terms like low down payments, low-interest rates, and cheap closing costs. FHA has been assisting people in becoming successful homeowners, and FHA mortgages are as popular as ever among homeowners and first-time homebuyers.
An FHA cash-out refinance is a new mortgage secured by the home that pays off the previous mortgage while also providing additional funds from the home's remaining equity for other reasons.
HOW TO QUALIFY FOR A FHA CASH-OUT REFINANCE IN 2022
The requirements for an FHA cash-out refinance are almost identical to those for any other FHA loan. Borrowers looking for an FHA cash-out refinance must meet the Federal Housing Administration's requirements. To qualify for an FHA cash-out refinance, you must meet the following requirements:
Working for a minimum of two years

A credit score of 500 is required.

No recent insolvencies

56 percent maximum debt-to-income ratio

80 percent loan to value maximum total loan amount

Before applying, you must have made at least six monthly payments on your current mortgage.

For the previous 12 months, all mortgage payments must be made within the month due.

Proof of employment or utility bills to show that you have lived in the house as your principal residence.
Unlike an FHA streamline refinance, the cash-out refinance does not require your current mortgage to be an FHA loan. So, if you bought your house with a conventional loan when you were a first-time home buyer, you can still employ FHA cash-out refinancing.
Even if their current mortgage is conventional or another loan type, qualified homeowners can apply for an FHA cash-out refinance.
THE ADVANTAGES AND DISADVANTAGES OF AN FHA CASH- OUT REFINANCE
On the one hand, you have the possibility of lower interest rates. On the other hand, you could be facing foreclosure and the loss of your home.
THE ADVANTAGES OF AN FHA CASH-OUT REFINANCE
Low-Interest Rates 

– Mortgages, on average, have lower interest rates than credit cards or school loans, which is why people choose to consolidate their debt with a single replacement loan in the form of a mortgage.  

Credit Score Impact

 – If you utilize the money to pay off credit card debt, your credit score may improve.

Assumable FHA Loans

 – An assumable loan is one in which the terms and conditions of the mortgage loan can be transferred from one owner to another.

Mortgage debt is deductible for tax purposes 

– Which means that the interest on your cash out refinance loan can be written off.

Home Equity Can Be Converted To Cash

 – Using the equity in your home to obtain instant cash allows you to cover various expenses. You can use money from an illiquid asset to cover such expenses.
THE DISADVANTAGES OF AN FHA CASH-OUT REFINANCE
Foreclosure Threat

– Keep this in mind if you want to use the cash-out refinancing loan. You could make a bad situation even worse if you don't have the budget properly and plan.

Maximum FHA Lending Limits May Not Be Enough

 – If you need a significant cash-out, the maximum FHA lending limits may not be enough. Your home types may influence these figures, such as single-family or duplex.

Short-Term Solution

 – Your home is your most valuable possession; it should not be the first thing you turn to financially when you're in a tight spot. It should only be utilized for a specific, well-defined aim.

Mortgage Insurance Requirements Can Add to Your Prices

 – FHA loans need upfront mortgage insurance and recurring monthly charges, which can add to your costs.
AN EXAMPLE OF A FHA CASH-OUT REFINANCE
When you take out a new house loan for more money than you owe on your current loan, you get the difference in cash. If your house is worth $300,000, but you owe $200,000, you have $100,000 in equity.
This is just one example; each situation will be unique. When you meet with one of our lenders, you must determine the closing fees.
FOR AN FHA CASH-OUT REFINANCE, YOUR CREDIT SCORE
With an FHA loan, you can refinance with a credit score as low as 500. However, finding lenders who accept such low credit scores is quite tough. An FHA refinance normally requires a credit score of 580 or above. FHA cash-out refinancing necessitates a credit score of 600-620 or above.
WHAT IS THE FHA MAX LTV FOR CASH OUT?
The maximum loan-to-value (LTV) for an FHA cash-out refinance loan is 80%. 3 This implies you can't owe more than 80% of the house's current worth on your existing mortgage. Before obtaining a final approval, your lender will require a comprehensive assessment. Your loan amount can then be changed to meet the maximum requirement.
What Can You Do With FHA Cash-Out Refinance Funds?
FHA loans are ideal for persons with bad credit because they have a lower debt-to-income ratio than other loans. Using the equity in your home, an FHA cash-out refinance you to borrow money to upgrade your home at today's low-interest rates. The FHA does not place any restrictions on cash-out money.
A cash-out refinance you to take advantage of your house's equity you've built up. A cash-out could help you finance a home renovation project, consolidate debt, or pay off auto loans.
CLOSING COSTS FOR FHA CASH-OUT REFINANCES
Closing expenses are something to think about before going ahead with a cash-out refinance. Closing expenses for FHA loans typically range from 2% to 5% of the loan amount. Lender origination fees and an appraisal fee to determine the home's current worth are examples of closing costs. However, you will not require an inspection, save you money, and receive a pro-rated discount on your mortgage insurance when you refinance. Closing expenses will be deducted from your pay out funds or will restrict the amount you can withdraw.
LENDERS OF FHA CASH-OUT REFINANCE
Although the lenders listed here are the most popular, they might not be the greatest fit for your needs. As a result, fill out our request for an FHA cash out refinance quotation form and we'll connect you with the right lender.
 Bank of America

Wells Fargo

Bank of England

 Quicken Loans

Flagstar Bank
REFINANCE RATES FOR FHA CASH OUT
FHA cash-out refinances interest rates are similar to what you'd see if you were getting a mortgage to buy a house. FHA cash out refinances rates are slightly lower than conventional cash out refinance rates.
Refinance With FHA When Having 580 Credit Score 
According to FHA criteria, applicants must have a minimum credit score of 580 to qualify for an FHA cash-out refinance. Since cash-out refinancing is more carefully vetted than even a home purchase, most FHA-insured lenders set their limitations higher, requiring a minimum score of 600 – 620. Although most lenders prefer better scores for mortgage approval, a 580 score will be accepted by a few lenders for cashing out.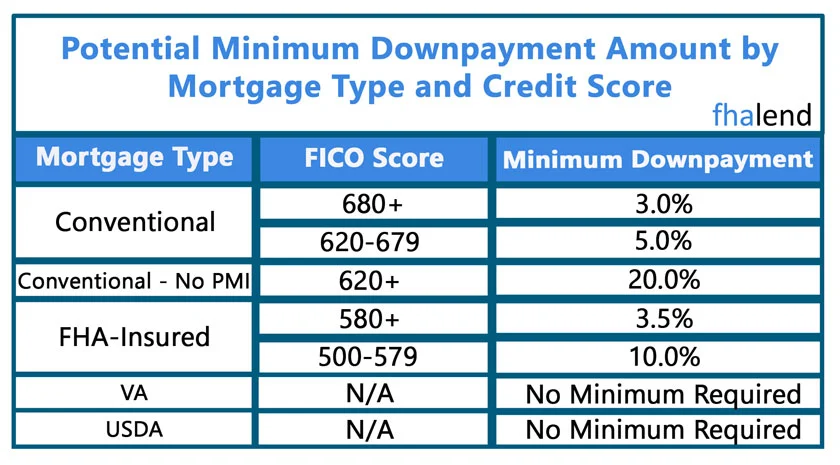 The FHA Cash-Out Refinances best uses
You can pay off any type of loan and withdraw equity from your property in a check or a wire transfer to an account of your choice.
You can use those monies to any use you like. Cash-out monies are commonly used for the following purposes:
Projects for home improvement

Consolidation of credit card debt

Auto loan repayment

Refinancing student loans

College tuition can be paid in advance.

Combine your first and second mortgages.

Pay off other high-interest loans with a fixed-rate loan.

Convert your adjustable-rate loan to a fixed-rate loan.
Streamline Cash Out Refinance For FHA
When you get an FHA to streamline to refinance, you can't take cash out, but you can save money on your monthly payment. There is no streamlined option for the FHA cash out refinance. 
To qualify for an FHA cash-out refinance, you'll need to present all required papers. You will not be able to cash out any additional funds other than what is required to satisfy closing fees if you choose a streamline to refinance. You can only get cash back at closing with an FHA cash-out refinance.
OPTIONS FOR FHA HOME EQUITY LOANS
As a homeowner, a home equity loan allows you to borrow money while utilizing the equity in your property as security. The lender gives the borrower the entire loan amount, which is then repaid with a fixed interest rate during the loan's tenure.
Currently, the FHA does not offer a home equity loan to homeowners. You will only have two choices:
Refinance with FHA cash out

Home equity loans that the Federal Housing Administration does not insure
Get Qualified With An FHA Lender With No Lender Overlays
Our mission at FHA Lend Mortgage is to educate our clients on all mortgage guideline changes. The mortgage market and mortgage guidelines are constantly changing. Many loan officers do not take the time to say up to date on these changes. Part of the reason there are so many horror stories of clients getting denied a mortgage. 75% of our clients have been turned down by their current lender or not getting the customer service they deserve. We are available seven days a week for any mortgage questions.