FHA Loan For Financing a Second Home
In this article (Skip to…)
Is It Possible to Get an FHA Loan if Own a Home Currently?
Purchasing a second home when you own one already is not something the FHA typically allows, but there are few exceptions on that.
Can a Person Get an FHA Loan If She or He is not a First-Time Homebuyer?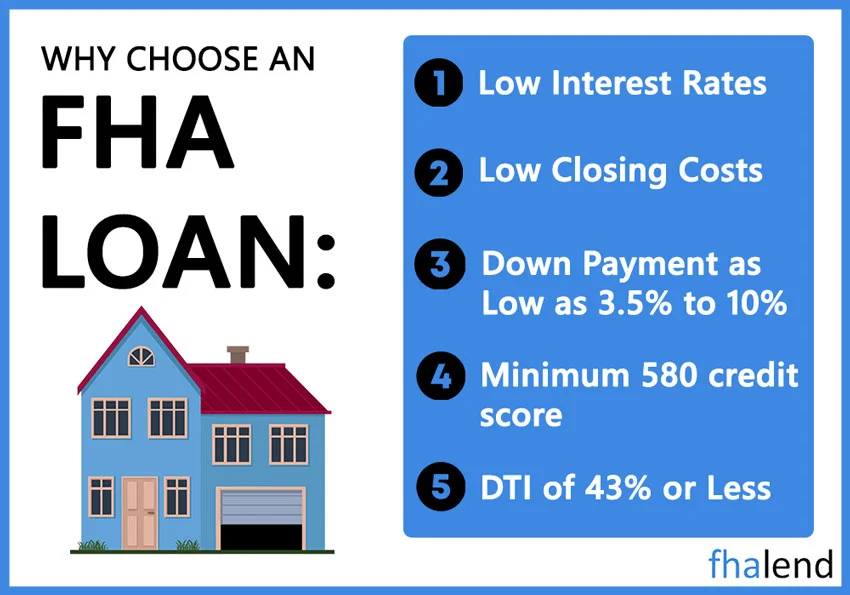 An FHA mortgage is a government-backed housing loan with relatively flexible standards. Borrowers enjoy several advantages with an FHA mortgage:
Low down payment qualifications starting at 3.5%
Clients / Borrowers need a 500 (with 10% down) or 580 (3,5% down ) credit score to qualify
DTI ratio up to 50% in some case scenarios
The MIP allows to put down as little as 3,5% and the price of MIP is affordable and low
It's an excellent alternative for consumers with bad credit who can manage a mortgage loan.
Is it true that an FHA loan is only available if I already own a property?
First-time homebuyers often get the FHA loan, but there are other people who cannot qualify for a conventional loan and the FHA is a better options for them. Anyone who meets the FHA criteria may use an FHA loan to purchase a house. Because the requirements are lowered, most individuals discover that the process is very easy; however, if you already own one property and wish to purchase another one, this can be done so.
4 Reasons You May Be Eligible for an FHA Loan on a Second Property
FHA loans are only available to borrowers who intend to use the property as their primary residence. FHA rules, on the other hand, do allow for certain exemptions.
You may qualify for an FHA loan as a second-time homeowner if you use a traditional loan. Here's when you can qualify for an FHA loan as a second-time homebuyer:
1. If You Don't Live in a House You Financed With FHA Loan
You may live in a house even if you don't own it. Assume you got divorced and moved out of your home. If that's the case, the FHA might make an exception and allow you to take out a second FHA loan.
2. Your Home is Too Small
You may be able to qualify for one of the two FHA loan exceptions if your family has expanded and your present house no longer meets their needs. This is on a case-by-case basis, and you must show that your present home no longer meets your requirements.
3. You Relocated Because of Your Job
If a person moved for work and didn't want to sell their current residence, she/he may be eligible for an FHA loan as a second-time homebuyer. The FHA 100 Mile Rule requires that a person's new house needs to be 100 miles or more from the old one — that's the case whether a person lives in a single-family home or an apartment.
4. Other personal reasons
Many FHA hardship excuses are available, but they are generally dealt with in individual cases. If you feel that you have a legit reason to qualify for a 2nd FHA loan, send us an email at [email protected] and we can start a pre-qualification process. After explaining your current situation we will let you know if you may qualify for a second FHA loan.
Second-Time FHA Loan Homebuyer Qualification?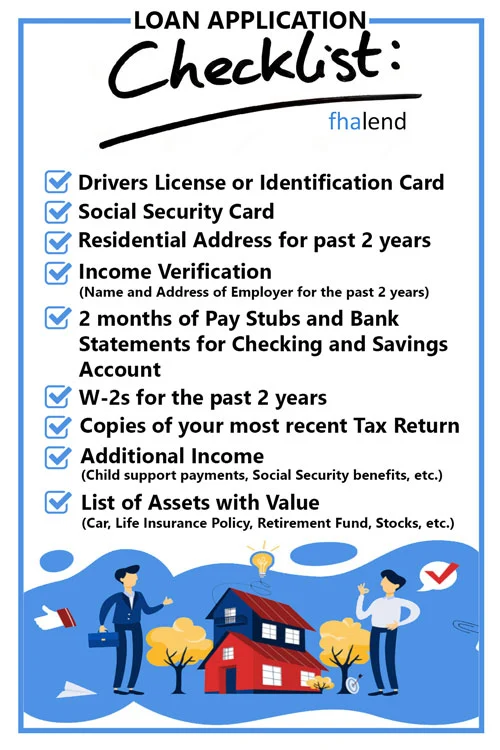 If you're a second-time homebuyer and currently own a house with an FHA loan, you're an FHA loan second-time homebuyer.
Second-home buyers must meet FHA loan requirements in the same way that first-time homebuyers do. The majority of these requirements are down payment amounts and credit scores
When applying for an FHA loan, you are not being penalized as a second-time buyer. You may get another opportunity to buy your long-term residence.
Second-Time Borrower FHA Loan Requirements
Borrowers must fulfill the following conditions in order to receive an FHA loan for a second home:
Minimum 580 credit score
Stable income and employment
DTI < 43%
No recent bankruptcies or foreclosures
Loan proof why you qualify for the second FHA exception
Documents proving that you can afford 2 FHA loans
We make it simple for you to acquire an FHA loan by using these five easy steps:
Check your free credit report for any defaulted accounts. Before applying for an FHA loan, see what you can do to repair any collections or other credit problems.
You should not have more than 30% of any outstanding credit lines. This benefits your credit score and increases your chances of obtaining a loan.
1003 application: After filling a fast quote on our website you will talk to our senior loan officer and he will guide you to fill up the 1003 residential loan application
Documents: Store and You'll need to provide evidence of money you make per month (W2 or 1099) and assets when applying for a loan.
Your mortgage lender or mortgage broker will order an appraisal (to verify the value) and title work (to ensure no liens or co-signers exist). Once that's finished, and your loan is authorized, you'll be given closing date. It generally takes around 30 to 45 days from start to finish.
The closing (CTC- Clear to Close) is when you will make your down payment and handle other expenses, as well as take ownership of your new house.
How to Choose a Right FHA Lender?
When you already have an FHA loan and are considering a second property, you may still use one in certain circumstances. We will help you on your journey to get you a second-time FHA loan.
We are a dedicated and experienced group of professionals. We're committed to assisting you in obtaining the financing you need to purchase a property. Get in touch with us right away!
The first step in obtaining an FHA loan is to figure out which one is the best for you. The decision of which FHA lender to select is perhaps the most crucial choice you'll make. Choosing the incorrect mortgage broker or a lender may cost you losing your ideal property or thousands of dollars in extra interest over the course of your mortgage.
How to Take Out an FHA Loan to Buy a Second Home
While you may believe FHA loans are dedicated to first-time buyers, you might be surprised to learn that they are available to borrowers with as little as two years of experience in the real estate market and lower credit scores. When first-time homebuyers do, account for the majority of FHA borrowers (due to low down payments and flexible lending standards that allow for lesser credit scores). Seventeen percent of FHA financing goes to homeowners who already own a property.
Is an FHA loan a good option for you when purchasing your next house?
Is it Possible to Obtain an FHA Loan More Than Once?
You can get an FHA loan even if your credit is less than perfect. If you paid off a prior FHA mortgage while living in the house or selling it and paying down the mortgage, you may apply for another FHA loan as soon as you have had 1 year of payments (no late payments) on your first mortgage loan. You'll also need to be residing in the home as a primary residence, just as with your initial FHA loan.
Is it Possible to Have Two or More FHA Loans Open at The Same Time?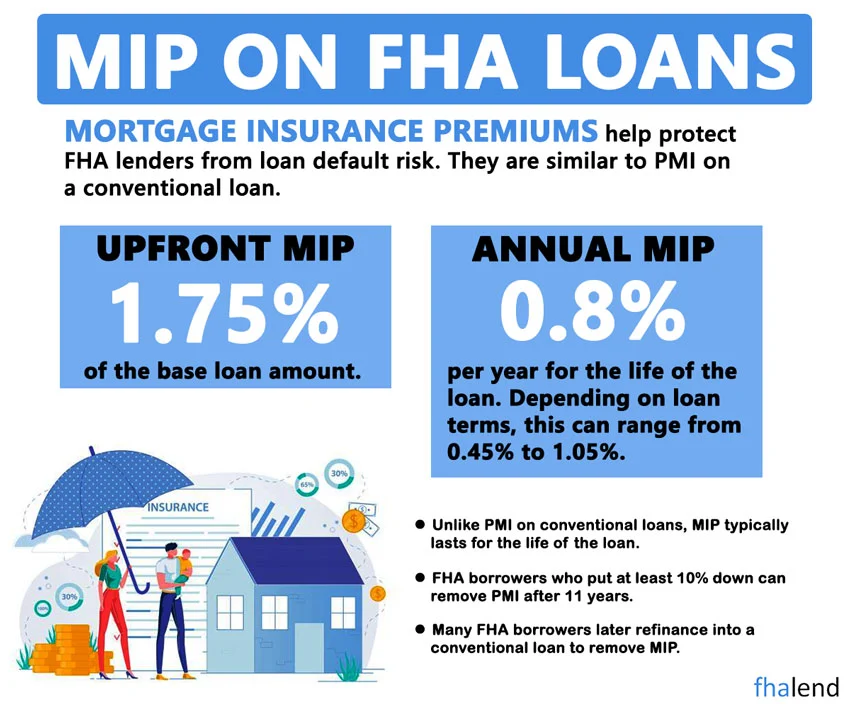 You can qualify for FHA loans more than once, but you cannot have more than one at a time. However, in certain circumstances, you may be eligible for a second FHA loan without having to pay off the old debt. You could be:
Moving to a location that is too far away from your present home and where there isn't any affordable rental housing.
Purchasing a house as a result of a partner's departure from a jointly owned property where the co-owner intends to continue to reside. For example, this may occur as a consequence of a divorce settlement.
Another alternative is to take out a home loan while concurrently co-applying for an FHA mortgage.
Instead, you may obtain a new house that is more suited to your requirements (the one you can prove). This enables your present property to satisfy your demands.
FHA Loan and Investment Property Guidelines
FHA loans are typically not available to purchase investment properties. FHA loans are intended to help people buy homes, not second homes, rental properties, vacation rentals, or any other sort of investment property. As a result, at least one borrower named on an FHA loan must be living in a home that will be her or his primary residence within 2 months after closing it.
Exceptions to FHA Rules:
Even if you no longer live in the house, you may refinance your existing FHA loan with an FHA streamline refinancing. That refinancing, on the other hand, must reduce your monthly principal and interest payments.
You can buy a multi-unit property with up to four units if you intend to use one unit as your primary residence. Then, for additional money, you may rent out the remaining three apartments.
There are several benefits to taking out an FHA loan, however, they have certain drawbacks, such as a need to pay mortgage insurance premiums, frequently higher interest rates, and stringent limitations on how much you may spend for a property depending on your location.
Can I Get an FHA Loan For a Second Home
For many, buying a house is a significant event, but it isn't for everyone. Getting the down payment together is a major problem for first-time buyers attempting to climb the rungs.
It's a difficult and time-consuming process for many people to save up a deposit while also paying rent and other living expenses. That's why so many people turn to family for assistance. Having family members who can contribute to the down payment is really beneficial.
This, combined with a Federal Housing Administration (FHA) loan, makes homeownership more realistic for those on lower incomes.
However, if you want to apply for a mortgage and a specific loan program like an FHA loan, you'll need to familiarize yourself with the restrictions of FHA gift money. The FHA has complex rules regarding what is and is not acceptable as a gift fund toward the down payment.
Can I get an FHA Loan for a Second Home?
The FHA's requirements for occupancy are quite tight. The guideline states that an FHA loan is only to be used for your primary residence. There are, however, methods to take out an FHA loan and acquire a second property.
The FHA standards say that an FHA loan may only be used for a principal residence, sometimes there are ways to skirt this restriction and use an FHA Loan to finance a second property.
First, we must determine what we mean by "second home." Depending on your goals, the answer to your question may change.
Then there's a second property that you want to purchase and rent as an investment.
A second house is a second home, which is to say a new home you intend to make your primary residence while keeping an FHA mortgage on your first property.
Second home that you will not be using as your primary residence or for rental.
The FHA's restrictions on funding an FHA loan for commercial property or vacation homes are rather strict. Here are some of the exceptions and methods to obtain an FHA loan.
Second Home FHA Loans: What You Should Know
To begin, keep in mind that the FHA forbids having two active FHA mortgage insurance on the same home at once, with the exception of a few circumstances.
Moving For a Job -> Moving for Work
If you move for a new job that is farther away than your old commute and acquire an FHA loan, you may be able to borrow money to buy a second home. The minimum distance under the FHA rules is 100 miles, but if your commute is shorter than that but other variables such as heavy traffic make it impossible, you might be approved.
If you can get a second FHA-approved property while keeping your current house, you may rent it out. There's no pressure to return to the initial home at any time, regardless if you move back to the place where your 1st home is. You can still buy another residence using an FHA loan, although not necessarily in the same location
Your Family is Growing, and You'll Need a Larger House
If your current place is too small and you require something larger, you may apply for an additional FHA-insured loan. You'll need to show how many more people will be living in your home and why the size of it isn't enough.
If you're able to qualify for the FHA's family size exception, your current FHA mortgage must be paid down to 75% of the property value before they'll allow you to take out a new one.
When a Borrower Leaves a Jointly Owned Property
If one of the borrowers within a primary residence doesn't want to live with the other co-borrower any longer, he or she can apply for a second FHA-insured mortgage on the new house.
This may happen in a few situations, as follows:
Because of a divorce, one person is moving out and requires an FHA loan on the new house. In this condition, the individual's name will also remain on the first mortgage.
A friend or a family member previously owned this home and now you'd want to sell and purchase your own house.
Non-Occupying Co-Signer on an FHA Home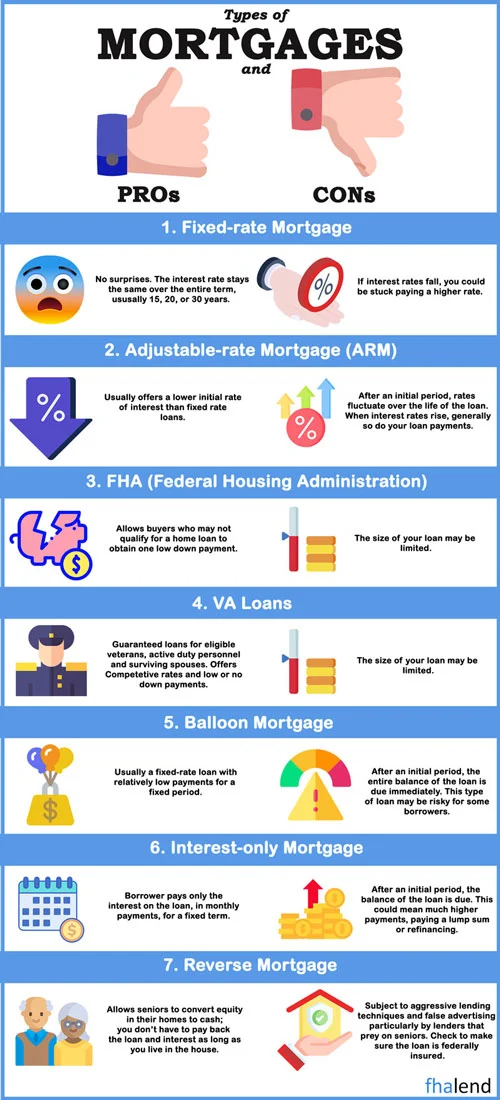 You can qualify for an FHA mortgage on your primary residence if someone co-signed on someone's FHA home and never inhabited it. This isn't very common, but it's nice to know that it exists.
The following are some of the circumstances under which FHA loans for second homes may be approved:
No FHA third-insured property.
It is not possible to use the home as a vacation property.
The max loan amount that you may borrow is 85% (15% down) of the appraised purchase price or appraised value (choosing a lower value). This cause you to question if the FHA loan is really suitable for you in this situation
Things To Know When Applying For FHA Loan for a Second Home
Even if you know how to be eligible for an FHA loan to acquire a second house, you must still qualify. The qualification procedure is the same as it was when you purchased your first home, with one exception:
You'll almost certainly be required to put down 15% of the purchase price on the new house.
You must satisfy the two mortgages' debt-to-income ratios (DTI). If you have a lease contract to rent out your primary residence, the anticipated rental income may benefit you.
Is it Possible to Buy a Second Property With no Down Payment?
No, It will be tough to get the financing secured for a second home with no down payment. In most cases, the FHA loan will be tougher to get than any other financing like conventional or VA loan.
It's great to know that an FHA loan might be used to finance a second home. Before making your ultimate decision, pay attention to the guidelines and criteria. It's critical to work with a lender who understands how to submit your exception request in such a way that it will be authorized in situations like this. Let us assist you in finding a reputable FHA lender who can work with you throughout the process.
Is it possible to get an FHA loan for a rental property?
If your goal is to acquire an investment property and finance it with an FHA loan, you will not be approved. Even though the home you are leaving behind has an FHA Loan when you bought it as your main and primary residence.