Can You Buy a Multifamily Home With An FHA Loan?
If you're thinking about buying a house with multiple apartments to live in one and renting out the others to make money, you might want to look into FHA multifamily loans. While these are useful in some situations, you may not need one if you're only renting out a few flats. Clearly answer is Yes, you can buy a multifamily home with an FHA loan.
FHA loans are a federally supported program that allows persons with a low down payment, bad credit, or other financial challenges to purchase a home.
What Is An FHA Multifamily Loan and How Does It Work?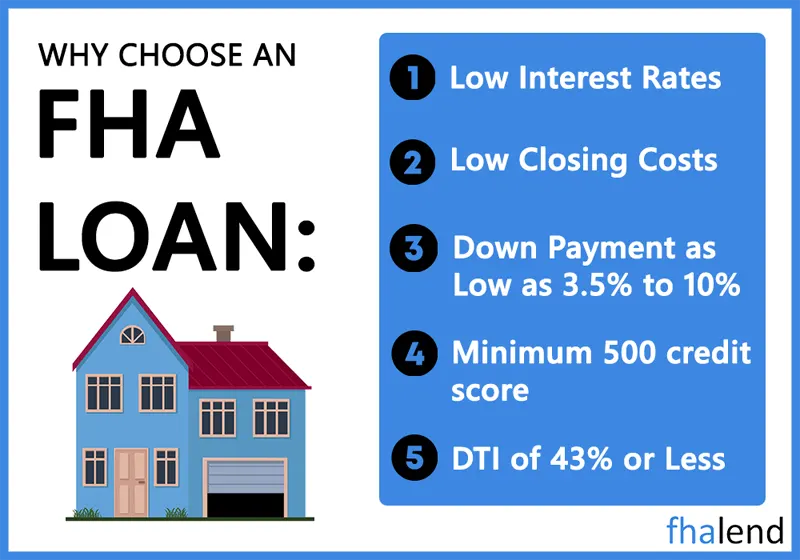 An FHA multifamily loan is a loan made by a lender and insured by the Federal Housing Administration (FHA) to purchase a property with five or more units. FHA lending limitations and criteria apply to these loans.
Mortgages have always been complicated and perplexing. Why should a multifamily loan be defined any differently? The ordinary consumer probably defines a multifamily home as any property with numerous apartments. A multifamily property is defined as having five or more units by the FHA and other mortgage lenders. Single-family housing includes homes with up to four flats.
Owner-Occupants -Your credit score, income, previous debts, and appraisal will determine your eligibility. However, when dealing with a home with numerous units, there are two significant differences.
Commercial Investors – The FHA also offers commercial lending programs that may suit your financing requirements. According to the FHA, a non-owner-occupied multifamily residence is one with five or more units. Each apartment must include a fully equipped kitchen and bathroom.
Is it possible to buy a multifamily property with an FHA loan?
The FHA financing program is for people who are buying their first home. If a buyer intends to live in only one apartment, they may be eligible for an FHA loan. Here are some FHA loan criteria for buying a multifamily property:
The borrower must dwell in the property as their principal residence for at least one year.
The primary house must be occupied within the timeframe provided by the lender.
Up to four living units can be found in a multifamily unit.
The property must meet FHA requirements.
Why Buy a Multifamily Property With FHA Loan?
Among real estate investors, multifamily units are highly sought. It takes a lot of time and works to put together a successful portfolio. Investors appreciate the fact that one transaction may result in the addition of four additional units to their portfolio without much effort.
Multifamily properties are ideal for first-time purchasers since they may acquire a property with up to four distinct units and quickly develop home equity. Many novice investors use living in one of their apartments while renting the others as a popular investment approach. The investor benefits from both the advantages of homeownership and real estate investing.
1. Extra Rental Income From Other Multifamily Units
Based on FHA guidelines you need to occupy 1 unit and you can rent out other units which bring extra income. For people who are self-employed or have irregular or seasonal income, rental income that you may make from the property can be included in your application for a mortgage to acquire a house. This additional constant money might help you get approved for a conforming loan with a lower interest rate.
2. You Can Cash Flow Like Robert Kiyosaki
Like other pros in real estate, getting your first multifamily unit is a great start in real estate investing with low risk. Each apartment in a multifamily property is contributing to the owner's mortgage, as opposed to a single-family home where the owner is solely responsible for the monthly payment.
Below is a comparison of a single home versus a 2-unit building. As you can see, going with the 2nd option can save you $1,400 per month.
FHA 2 Unit VS Single Home Comparison
Multifamily
Single Home
Price
$350,000
$350,000
Monthly Payment
$2,483
$983
Rental Income
0
$1,500
The above example saves on average $1500 when buying a 2-unit with FHA with a 3,5% down payment. Below monthly payment is calculated based on $2,483 and subtracting $1500 which is the average monthly rental price in the U.S. So you will have to come up with just a $983 mortgage payment per month versus $2,483 saving $1,500.
3. Gaining Experience
Someone said that experience is more important than money. Money will not get you experience, but the experience will bring you money. Commercial banks when lending money for 5 or more units check experience as a factor that can lower your risk and mortgage rates. If you're interested in becoming an investor or a property manager, purchasing a multifamily home is a wonderful hands-on learning experience. Managing several units at once will give you real-world expertise that will come in handy when you expand your portfolio.
You'll need to supply your tenants with a lease that meets local and state laws, as well as collect rent and respond to requests in order to keep the property. You will discover your strengths and limitations when it comes to real estate financing and management through this experience.
4. Build Equity Thanks To Multifamily Units Financed with FHA Loan
Investment properties produce a lot of equity rapidly. The down payment for a multifamily property may be significant, and the monthly rental income adds to the home's equity. You can tap into your home equity with a cash-out refinance to renovate the property, make necessary repairs, or even purchase additional investment properties. For individuals new to real estate investing, multiunit properties may be a fantastic way to get started.
5. Tax Benefits Of Investing In Multi-Family Real Estate
There are several tax advantages to real estate investment. Property taxes, insurance, mortgage interest, repairs and improvements, and advertising your home for lease can all be deducted as expenses.
Your property may qualify for extra tax reductions if you depreciate rental properties, in addition to the conventional deductions. This is accomplished by demonstrating to the IRS that the item in question has a determinable useful life. The cash-flow property depreciation deduction is a popular tax provision that allows you to deduct the cost of maintaining your home over time. If you want to invest for long, it's worth talking about property depreciation with your financial advisor.
If you intend to be an active investor with numerous properties in your portfolio, you should consult with your tax professional about the ins and outs of 1031 exchanges. A 1031 exchange lets you sell one investment or firm and purchase another without paying capital gains taxes as long as the transaction is done in accordance with IRS regulations and the acquired property is of equal nature and character to the sold property.
A deferral, not credit or reduction, is what a 1031 exchange entails. Taxes may not have to be paid at the time of sale, but they will need to be paid eventually.
There are strict rules for a 1031 exchange, so you'll want to consult with a professional financial or tax advisor to make sure you cover all your bases before making your acquisition.
6. FHA Multifamily Loans Are Used For Portfolio Diversification
Real estate values are more stable than stock values and properties are common use to fight against inflation. If the cost of food and other prices rise, the real estate also gains equity. While stock prices fall as a result of inflation, the value of a multifamily property will generally remain constant and, in many cases, rise. The rental property industry can't be outsourced, and there's always a demand for housing.
What Makes up a Multifamily Residence?
A Property having five or more units meets the FHA's definition of multifamily. The majority of this article will focus on properties that fulfill a more consumer-centric purpose of "multifamily," such as single-family homes with two to four units rather than apartment complexes.
A multifamily property is defined as a residence that can house more than one family. Multifamily homes include, among others:
Apartment buildings
Duplexes
Student housing
Types of FHA Multifamily Loans You Can Qualify:
The FHA multifamily acquisition loan is the best option for most borrowers because it can be utilized to buy or refinance existing multifamily properties.
FHA multifamily construction/rehab loan for co-ops is ideal for borrowers wishing to construct or remodel cooperative housing units, such as senior care facilities or low-to-moderate-income housing.
A condominium FHA construction/rehab loan is a deal for borrowers who want to build or remodel condominiums, the guidelines are less strict than for condo conventional mortgage loans.
FHA Multi-Unit Requirements for 2 to 4 Units | FHA 2 – 4 Unit Guidelines
Understanding FHA multi-unit criteria are critical, as is working with a mortgage business that does not have an overlay.
Some of the basic requirements for buying a 2-4 unit home with an FHA loan are listed below:
Credit Score

– A credit score of 580 or better is required to qualify for the 3.5 percent down payment. If your credit score is between 500 and 579, you may still be eligible for an FHA loan, but you will be asked to put down 10%.

Debt-to-Income Ratio

 – Your debt-to-income ratio cannot exceed 43 percent.

FHA Loan Limits

 – Each county has its own set of FHA loan limits.

Primary Residence

 – You must live in the house you are planning to buy as your primary residence.

Mortgage Insurance

 – All FHA loans are required to have two types of mortgage insurance. The UPMIP (Upfront Mortgage Insurance Premium) and the normal MIP are included (Mortgage Insurance Premium). This FHA loan calculator can help you figure out your monthly payment and mortgage insurance payments.

Job History

– Two years of job proof are required.

Financial Statements

 – Your two most recent bank statements, pay stubs, and tax returns should all be provided.
Loan Limits for 2-4 Unit Multifamily Homes in 2023
FHA loan restrictions are much higher in some places. Most states have high-cost areas, with several counties in places like California, Hawaii, and Washington State.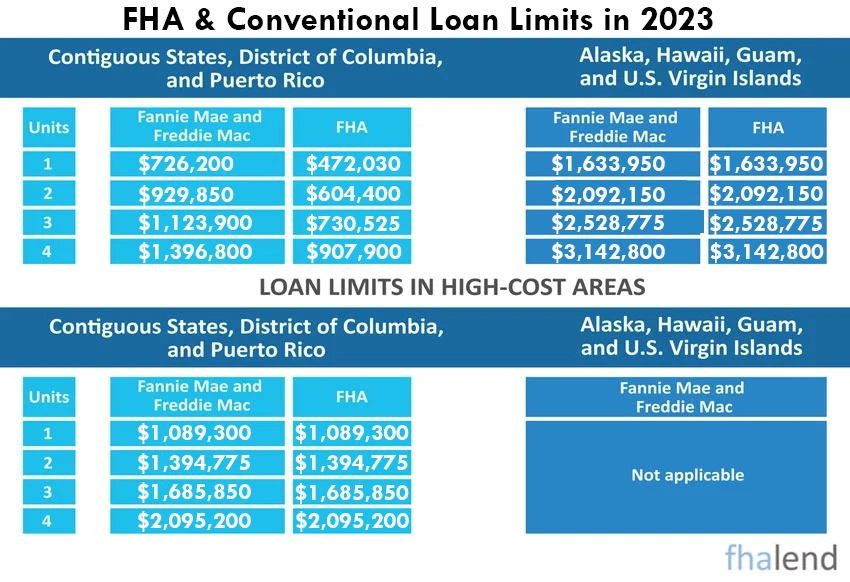 The following are the "floor" FHA loan limits:
1 unit $420,680
2 unit $538,650
3 unit $651,050
4 unit $809,150
The following are the "ceiling" FHA loan limits for high-cost areas:
1 unit $970,800
2 unit $1,243,050
3 unit $1,502,475
4 unit $1,867,275
To learn more please go to FHA loan limits, we have an interactive loan limits map for every single state and county in your area so it will be easier for you to decide how high you can go with the maximum loan amount and if you can afford the multifamily unit property.
You Can Finance Duplex, Triplex or Fourplex With FHA Multifamily Loan
Multifamily residences include duplexes, townhomes, apartment complexes, and condominiums. Multifamily properties offer excellent investment options for new investors. Owner-occupied properties are multifamily apartments where the owner lives in one of the units.
Two units (duplex) — a two-unit property treated as a single-family home.
Three units (triplex) — a three-unit property treated as a single-family home.
Four units (fourplex) — a four-unit property treated as a single-family home.
You can get an FHA loan for mixed-use property that serves multiple purposes: commercial, residential, retail, office, or parking.
FHA insurance is available for mixed-use properties with one to four units if: Residential use accounts for 51% of the total square footage.
Do I need to Live in One Of The Units If I Buy a Multifamily With FHA?
Yes, FHA requires you to live in one of the units for 1 year After that you can buy another property or rent another building.  Multi-family property owners can use the income from their investment property to pay for part of their living expenses by renting it out. They may cover a large portion of the mortgage while gaining equity in their house with someone else's money by selecting a duplex and renting the other unit.
Multifamily Requirements For All Loan Programs
Type Of Mortgage
Credit Score
Down Payment
Owner Occupancy
DTI
Number of Units
2
3
4
2
3
4
2
3
4
2
3
4
Conventional
620
620
620
15%
20%
20%
N
N
N
Below 50%
Below 50%
Below 50%
FHA
580
580
580
3.50%
3.50%
3.50%
Y
Y
Y
Below 45%
Below 45%
Below 45%
VA
NA
NA
NA
$0
$0
$0
Y
Y
Y
Below 41%
Below 41%
Below 41%
Jumbo
680
680
680
15%
15%
15%
Y
Y
Y
Below 45%
Below 45%
Below 45%
These are hard guidelines that can change based on case scenarios. The minimum FHA credit score to finance a multifamily unit is 500 however you have to put down 10%. With a 580 or higher credit score, FHA only requires a 3,5% down payment based on a multifamily purchase price. Some people based on extenuating circumstances can qualify if they don't pass certain FHA Multifamily requirements. Please fill up the form below and we will answer all your questions within an hour.
Non-Occupying Co-Borrower FHA Multi-family
A non-occupying co-borrower on an FHA multifamily is usually a close friend or family member who helps you qualify for the loan. The non-occupying co-borrower is not an owner or occupant of the property, but their good credit score and steady income can be used to help you qualify for the loan.
Having a non-occupying co-borrower can help you qualify for a loan that you might not have been able to get on your own. It is important to remember that the non-occupying co-borrower is not an owner or occupant of the property, so they will not have any responsibility for the property after the loan is closed.
If you are thinking about using a non-occupying co-borrower to help you qualify for an FHA multifamily loan, there are a few things to keep in mind. First, make sure that the person you choose is someone you trust and who has a good credit history. Second, the non-occupying co-borrower will need to sign all of the loan documents and agree to be responsible for the loan if you default on it.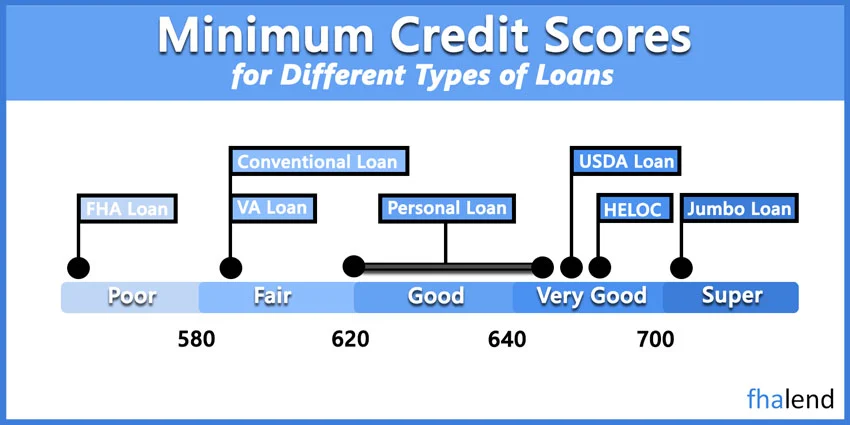 Using a non-occupying co-borrower can be a great way to help you qualify for an FHA multifamily loan. Just make sure that you choose someone you trust and who has a good credit history.
FHA Multi-Unit Property Reserve Requirements: 2 to 4 Units
The Automated Underwriting System (AUS) may vary in each circumstance. If your loan cannot pass the AUS, one of our loan officers and loan processors needs to manually underwrite your file.
The mortgagee must check and record that three months of principal, interest, taxes, and insurance (PITI) are available for 3 to 4-unit properties.
Three months of PITI must be verified and documented for a 3 to 4-unit property with manual underwriting.
One month of PITI must be validated and documented for 1 to 2-unit properties with manual underwriting.
The Self-Sufficiency Rental Income Test requires 3 to 4 units to pass
FHA borrowers who want to finance a property with three or four units must follow the FHA Self-Sufficiency Rule. This does not apply to buyers of one- or two-family homes.
The appraiser's fair market rent from all units, including the one the borrower chooses to inhabit, is used to compute rental revenue for the 3 to 4 units after subtracting the greater of 25% of the fair market rent or the appraiser's estimate for vacancies and upkeep.
For 3 to 4-unit properties, the monthly net self-sufficiency income split by principal, interest, taxes, and insurance (PITI) cannot exceed 100%.
FHA Multifamily Units Checklist For the 2023 Year

You can download this checklist as well
Rental Income for Properties with 2 to 4 Units
When validated by the mortgagee by getting projected rental revenue indicating fair market rent on an appraisal, suggested rental income may be used.
Are There Any Other Options For Multifamily Property Financing?
FHA multifamily loans are one option, but they're not the only one. Let's have a look at other possibilities.
Conclusion
FHA multifamily loans are more challenging to come by than single-family FHA loans. On FHA another hand, can the FHA multifamily loans lp you finance projects with five or more units, with modest down payments and more outstanding DTI criteria? Lenders make the loans, which the FHA guarantees, and the property must meet specific criteria.
There are some unique qualities to buying a duplex or other multifamily unit that you won't find with a traditional mortgage. Because there may not be as many comparable units in the neighborhood, appraisals may be challenging to come by.
If you would like to get FHA financing for a multifamily loan, please fill up our fast quote application and one of our senior loan officers will contact you.