There are many FHA lenders in Utah however it's hard to find a proper one to fit your needs. Some of them they have minimum requirements of 620 Fico score and have overlays. Other they do specialize in certain products from VA loans to NON-Qm loans and FHA Loans. So what are FHA Loans?
FHA loans are mortgage products that are insured by the Federal Housing Administration (FHA). These loans provide more accessible financing options to potential homeowners, as they have lower down payments and more flexible requirements for credit scores. This makes it easier for people with lower incomes, or those who have had difficulty obtaining financing in the past, to secure a loan and purchase a home.
While the exact terms vary, these loans are usually offered with either 15 or 30 year fixed rate terms and lower interest rates than conventional mortgages. Additionally, in some cases, borrowers may be able to take out a bigger loan than what would normally be allowed by other lenders due to lenient qualifications requirements associated with this type of loan.
However, there are some downsides to FHA loans that potential borrowers should be aware of before signing on the dotted line. In this blog post, we'll discuss the pros and cons of taking out an FHA loan, so you can make an informed decision about whether or not it's the right option for you.
In this article (Skip to…)
How To Find Reliable FHA Lenders in Utah
When shopping around for a lender, it's important to compare different lenders to ensure you are getting the best rate and terms. This can be done by researching both local and online lenders to understand their loan products, requirements, and fees. Additionally, asking questions such as if they offer credit counseling or assistance with closing costs can give insight into what services different lenders provide.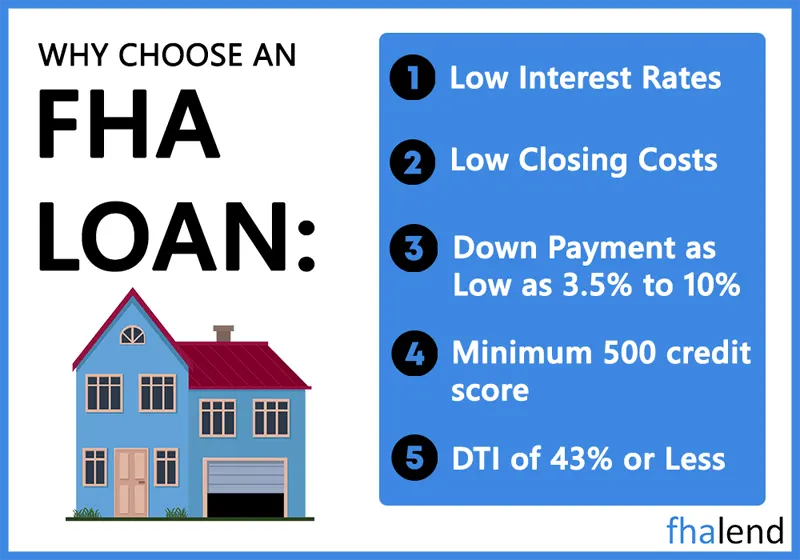 When evaluating potential FHA lenders in Utah, it is important to understand the specific details of their FHA loan offering. Asking questions about interest rates, closing costs, points (if applicable), origination fees and other miscellaneous costs will help you gain a better understanding of the loan product being offered. It is also beneficial to ask about lender policies regarding pre-qualification, pre-approval or lender overlays for FHA mortgages as well.
FHA Lender List In Utah
In 1905, First Community Bank proudly opened its doors as the First National Bank of Layton. Fast-forward to 2019 and Glacier Bancorp acquired it, transforming it into the current iteration – First Community Bank Utah. With the resources of a much larger banking family, First Community Bank is dedicated to serving their local communities with personal attention and friendly customer service. Not only do they transact business but aspire to transform lives as well. By empowering customers financially through everything they do, this bank helps create success for their customers in more ways than one.
Established in 1978, First Utah Bank has had the honor of serving and supporting the people of Utah for almost four decades. What started off as a small bank with one office, is now recognized as an important part of the community – boasting six branch offices within Salt Lake County! With its long-standing history and commitment to excellence, it truly serves as proof that you can trust us with your banking needs. At First Utah Bank, they are devoted to providing both business and personal financial services that deliver results.
From sophisticated business loans to mortgages and lines of credit, their array of offerings covers all bases. And with the latest in online banking technology combined with a personalized touch many customers value so highly, there's no need for hesitation when it comes time to make your next decision about banking solutions. Moreover, honesty is at the core of every transaction – you can be sure that anything done through First Utah Bank will exceed expectations!
For the last 129 years,
has been devoted to serving Utah County with a commitment to safeguarding sustained growth and security. They credit their continuing progress to providing personalized care for every individual and community they serve – an attribute that sets them apart from other financial institutions. Central Bank has made a commitment to providing both current banking features such as mobile banking, online bill pay, and advanced technology ATM's while still maintaining their personal touch – a quality that helped them reach where they are today. For added convenience, Central Bank also offers Money Management for easy financial management online.
For over fifty years, Guild has provided financing for homes built by American Housing Guild. Founded in San Diego back in 1960, we have continually pushed the boundaries of home ownership and created a pathway to success for thousands of families across America. With our unwavering commitment to both customers and employees alike, we've boldly navigated through the changes that come with different markets while always staying true to our mission: creating partnerships that will last a lifetime!
They are proudly combine the robustness of prominent companies with the reachability and spirit of a small business to satisfy our clients. Their dream for Guild Mortgage Company is to expand on our past successes by embracing fresh development possibilities while staying loyal to their  heritage and standards.
ZFNB established in 1873 has proudly maintained its legacy of stability and dependability as a pioneering financial institution located in the Intermountain West. It is our mission to provide individuals, small-to middle-market businesses, nonprofits, corporations and institutions with an invaluable service – one that strengthens their structural integrity while bringing tremendous value to them. With 122 full-service financial centers and a commitment to supporting local economies, Zions Bank is the top choice for modern banking services.
Their experienced team offers traditional banking tools, as well as innovative technologies – plus our involvement in US Small Business Administration lending continues to make us an industry leader. At Zions Bank, we are dedicated to making decisions that best serve you and your community!
is overseen by locally based senior officers in each of the areas it serves, giving them a strong sense of community. With local ownership and control comes an increased grasp on regional economic patterns. Small business owners will be able to relish being directly linked with the proprietors of this localized bank, which provides countless advantages for all involved! At Cache Valley Bank, we offer a wide selection of products and services as well as online and mobile banking technologies. Just like the word "cache" implies in its heritage, our bank promises to keep your valuables safe, secure, private yet easily accessible for customers at all times. We are dedicated towards providing reliable solutions that will give you peace of mind when it comes to financial security.
Located in Evanston, Wyoming and part of Glacier Bank – the largest bank in Montana – 1st Bank stands as a local cornerstone, providing individuals with comprehensive banking services to meet their distinctive needs. From personalized loan programs to a vast array of deposit accounts, we guarantee that you'll find what you're searching for at our full-service community bank.
is an industry leader in banking and offers some of the most comprehensive products available. From credit cards to home loans, auto loans and investments, Bank of America has something for everyone. For businesses looking for a trusted partner, look no further- Bank of America can provide everything from bank accounts to specialized business services with its market leading expertise.
With years in service and thousands upon thousands served satisfactorily – don't settle for anything less than Banking on Bank Of America! According to the bank, it serves over 66 million consumer and small-business clients in the U.S. and has around 4,300 retail financial centers nationwide. In addition, Bank of America operates in approximately 35 other countries. To reach Bank of America customer service, call 1 (800) 432-1000.
history dates back to 1863, when the First National Bank of Cincinnati opened for business. As regional banks proliferated across the country in the years that followed, a number of other predecessors were born. After a series of mergers at the turn of the 21st century, they formally took on the U.S. Bank name and established their headquarters in Minnesota; their relationships are built on trust that is built every day through every interaction.
Their diligent employees are dedicated to meeting and exceeding their customers' expectations, resulting in a steady financial performance each year. U.S Bank's core services such as Consumer & Business Banking, Corporate & Commercial Banking, Payment Services and Wealth Management & Investment Services ensure that they can provide the full power of its bank to every customer through "One U.S. Bank" philosophy daily!
At Chase is their mission to develop and nurture lifelong relationships with nearly half of American households. Offering a wide range of services such as personal banking, credit cards, mortgages, auto financing investments advice small business loans and payment processing – you can trust them with your hard-earned money when you bank with them!
Chase, a leading global financial services firm with $2.6 trillion in assets and operations worldwide, is the U.S.'s premier provider of consumer and commercial banking products – catering to 5,100 branches and 16,000 ATMs across America!
Biggest Advantage of an FHA loan
An FHA loan offers many benefits when purchasing a home in Utah. For starters, there is no minimum credit score requirement, which allows borrowers with lower credit scores to qualify. Additionally, you can put down as little as 3.5% of the cost of the home as a down payment. There's also less paperwork involved than with other types of loans, making the process easier and faster overall.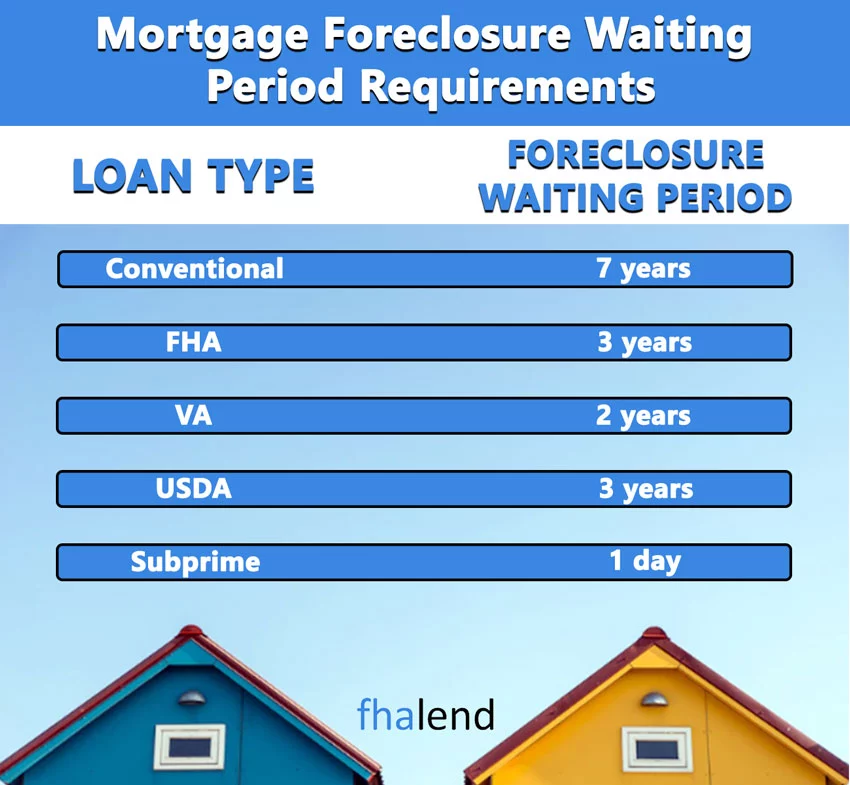 Furthermore, FHA lenders are available throughout all of Utah so you won't have to travel far for assistance. This can help make homeownership more accessible for those who may not have the cash on hand to put down 20 percent or more. Additionally, these loans often come with lower interest rates than conventional mortgages and are available to those with less-than-perfect credit scores.
What Are Downsides to a FHA loan?
Although there are many advantages to taking out an FHA loan, there are also some downsides to consider. First, borrowers must pay mortgage insurance in addition to their monthly payments. This is because lenders take on more risk when issuing this type of loan since the loan amount is not fully backed by the federal government like other types of mortgages. As such, it's important to factor in this additional expense when calculating the total cost of taking out an FHA loan.
Additionally, most FHA Lenders in Utah requires minimum credit score of 580 and a steady income, in order to qualify for an FHA loan. Most lenders or mortgage brokers in Utah will ask for
W2a
two years of tax returns
60 days of bank statements
One of the downsides can be also a maximum loan amount set by HUD. The FHA has set loan limits that vary from county to county and this brief will provide background information on these limits, how they are determined, and how they can affect potential borrowers. Read on to learn more about FHA loan limits in Utah.
How To Decide If An FHA Loan Is Right For You?
Taking out an FHA loan can be a great option for those who don't have the funds or credit score necessary to take out a conventional mortgage. However, it's important to consider all of the pros and cons before making your decision. Make sure you understand all of the fees associated with taking out an FHA loan and confirm that you meet the eligibility requirements. You should also weigh the cost of taking out a loan against the convenience and flexibility offered by an FHA loan.
Home Buyers who need financing, please contact us at  888-900-1020 or apply here.  We are available 7 days a week, evenings, weekends, and holidays.