Conventional Mortgage Condo Requirements
Are you looking for a condo and do you have questions about financing? With 3% or 3,5% down you can buy a condo. You can get pre-approved by us and you will be ready to shop around with your realtor for the best deal out there. Below we will go over conventional mortgage condo requirements which will guide you on how to start the whole process. If you don't feel like reading just call us at (888) 900-1020 and we will answer all your questions related to condo or condo hotel financing.
Conventional loans, often known as conforming loans, "conform" to Fannie Mae and Freddie Mac's rules. Traditional loans offer competitive rates, reduced fees, and greater home-buying flexibility.
An FHA loan is ideal for first-time buyers with bad credit, but more experienced purchasers buying a primary or secondary property have more flexibility with a conventional loan, especially if they want to rent it out.
In this article (Skip to…)
At a Reasonable Price, Low-Maintenance Living
Buying a condominium with a condo loan is typically a suitable choice for first-time buyers or those who want to make their homes as low-maintenance as possible.
There is no requirement to maintain outside property or grounds.
Frequently less expensive than a single-family home
Building facilities are available.
Select building expenses are shared.
For frequent travelers, it is less distressing to leave an empty room.
Using A Fannie Mae Or Freddie Mac Loan To Purchase A Condo
Local and national lenders offer conventional loans to meet Fannie Mae and Freddie Mac's requirements. Although they maintain an online database, Fannie and Freddie do not have a long list of approved condominium projects. To qualify for a limited review, you must put down at least ten percent on a primary dwelling and twenty-five percent on a second home. Limited review does not apply to rental homes.
The following are the limited review criteria:
Commercial space accounts for less than a quarter of the total project area.
Reserves are funded with 10% of HOA dues.
Only about 15% of units are behind on their payments.
Owners occupy more than half of the units.
GSE criteria are followed by insurance.
There can't be any ongoing legal battles about safety or habitability.
Each unit is at least 400 square feet in size.
A Community's Eligibility for a Conventional Loan
A credit score of at least 620 is usually required to qualify for a conventional loan. Borrowers with credit scores of 740 or above can make smaller down payments and access the best conventional loan rates.
FHA loans are easier to qualify for and have fewer credit requirements, and not all condominium complexes are eligible.
You Must Also Be Eligible for a Conventional Loan
A conventional loan has stricter credit standards than an FHA loan. FHA permits a 580 score, whereas conventional lenders require a 620 minimum score. The debt-to-income ratio for a conventional loan is likewise higher, with a maximum of 43 DTI.
Eligibility Requirements For Condo Conventional Loans
Warrantable Condo Requirements 2022
Concentration Of Investors
For Rentals – 50% or less investors concentraction
For Primary Residence/Second home – no requirements
Commercial Space
Less Than 35% of the Building SQFT
Budget
Positive balance sheet / operating budget
10% or more reserve line item based on total income received.
Insurance
Hazard Insurance equal to 100% replacement cost
HO-6 required equal to 20% of the appraised value
Litigation
HOA is free from lawsuits
Delinquency
Less than 15% of owners are over 60 days delinquent of HOA
Single Entity Ownership
2 to 4 units – 1 unit can be owned by one person or a company
5 to 20 units – 2 units can be owned by one person or a company
21+ units – 10% can be owned by one person or company
Needed Proof
the project has been completed.
the developer has turned over control of the HOA to the owners
the community does not allow short-term rentals
Of Passing Additional Evaluation(in Resort Areas)
What Condos Cannot Be Finance With Conventional Loans
Fannie Mae will not buy or securitize mortgages secured by condominium units with any of the following features. The following characteristics are among those that make a condo project ineligible. For further details on what makes a condo project ineligible, see Selling Guide B4-2.1-03, Ineligible Projects, which includes below and there are allowable exceptions to these requirements.:
| Project Type | Cannot Be Financed |
| --- | --- |
| Unallowable Concessions | New developments in which the seller is providing sale or financing structures that exceed Fannie Mae's criteria for individual mortgage loans. These excessive arrangements include but are not limited to, builder/developer payments, sales concessions, HOA assessments, and principle and interest payment abatements, as well as contributions that aren't included on the settlement statement. |
| Mandatory Memberships | Projects with mandatory upfront or periodic membership fees for the use of recreational amenities, such as country club facilities and golf courses, are owned by an outside party (including the developer or builder). Membership fees paid for the use of recreational amenities owned exclusively by the HOA or master association are acceptable. |
| Recreational Leases – Updated 10/07/2020 | Hotel/Motel Projects – Updated 10/07/2020 with an expanded list of ineligible criteria and added common red flags |
| Projects subject to recreational leases are not eligible. | Projects that are managed and operated as a hotel, motel, or resort, or that are primarily transient in nature even though the units are individually owned |
| Split Ownership Arrangements | Projects with covenants, conditions, and restrictions that split ownership of the property or curtail an individual borrower's ability to utilize the property, including timeshare, fractional, or segmented ownership projects. |
| Non-Real Estate | Houseboat projects or any projects with a property that is not real estate |
| Continuing Care Facilities | Any continuing care facility |
| Non-Incidental Business Arrangements | Projects with non-incidental business operations owned or operated by the HOA including, but not limited to, a restaurant, spa, or health club. |
Condos That Don't Meet the Minimum Review Requirements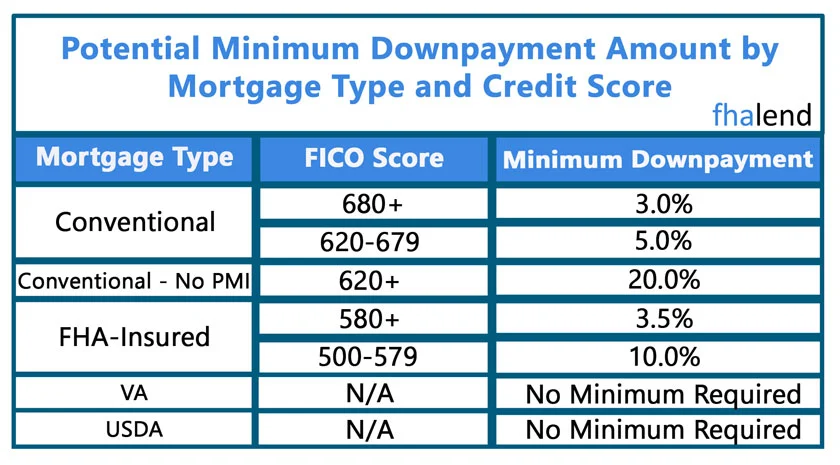 A limited review will be available for the majority of units. Depending on the HOA's timeliness, these simple reviews can take days or even hours.
Ineligible initiatives, on the other hand, must be thoroughly examined. A comprehensive review has tougher rules and requires significantly more time and paperwork.
Ensure the lender is willing to conduct the full evaluation procedure if your potential condo does not fulfill limited review guidelines. Get an estimate of how long it will take as well. Before agreeing to a closing date, ask the seller for more time.
Condo Requirements from Fannie Mae
When it comes to condos, co-ops, and planned unit projects, Fannie Mae has eligibility restrictions (PUD). When calculating project eligibility risk, consider different aspects when determining if the project fits the standards.
The homeowners' association or management business fills a condominium project questionnaire throughout the mortgage process to speed the procedure. It is not the borrower's responsibility to assess whether or not a project fits Fannie Mae's eligibility requirements, but it should be examined to avoid any unexpected circumstances.
Condo Requirements from Freddie Mac
Freddie Mac, like Fannie Mae, has condominium criteria. The minimal down payment is 3%, and grants are available through the HomeOne and Home Possible programs. A borrower can ask if Fannie Mae or Freddie Mac have favorable terms while deciding on an option and evaluating condominium needs.
Other Types of Financing Available For Condos
FHA Condo Financing:
The Condo needs to be HUD/FHA Approved
Required 3,5% downpayment
Condotel and Non-Warrantable Condo Financing
Portfolio Lenders can finance these types of Condos
Not all lender wants to take a risk for these types of Condos
What is a Minimum Down Payment For Condo
The minimal down payment is 3% for a primary residence, and grants are available to borrowers who qualify. A 10% down payment on a second house is required, while a 15% down payment on an investment property is required.
Private mortgage insurance (PMI) is required for less than 20% down payments. (PMI can be abolished if the home has gained 20% equity.)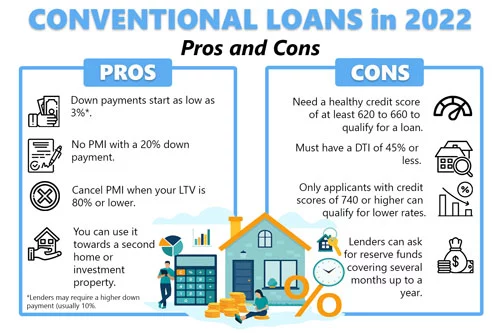 Condominium Eligibility
To get a loan to buy a property, you'll need a credit score of at least 620. For most traditional loans, that is the minimum credit score requirement. You can still acquire a loan with a poor credit score, even if it's in the 500s.
The Loan Originator will analyze all papers and use the Automated Underwriting System (AUS) to determine eligibility. AUS is used to evaluate credit, capacity, and collateral throughout the pre-approval process.
How To Find FHA Approved Condominiums
The FHA does not have the same limited review process as conventional loans. Instead, the FHA keeps a record of condos that have been approved.
Condominiums must be "Approved" and have a future approval expiration date. Every two years, the FHA requires condos to be re-approved. However, permission does not come quickly. It can take a long time. Only make an offer on units that have already received FHA approval.
Condos that the VA has approved
The List of VA-Approved Condos, The most difficult aspect of utilizing a VA loan to purchase a condo is that the U.S. All condo buildings must be approved by the Department of Veterans Affairs, which ensures that they satisfy basic quality criteria. The idea is to prevent veterans from purchasing condos that are either dangerous or financially unsound.
HOAs can pay a fee and submit documentation to the VA for its approval process. However, because the process can take up to 90 days, eligible veterans should look for condos already been authorized.