Our Mission To Educate Consumers On Mortgage Programs And Guidelines. Even though FHA Lend is a mortgage company knowns for not having any lender overlays on government and conventional loans, we are different than other lenders. Our goal and mission are to educate and inform borrowers about the various loan programs available. We also educate and inform consumers through our blogs and videos about the basic agency mortgage guidelines. We have thousands of blogs written by reputable real estate and mortgage professionals. FHA Lend will often publish publications and blogs by experts such as the following professionals:
mortgage consultants
real estate agents
real estate attorneys
title officers
insurance agents
home inspectors
contractors
other professionals
The articles written and published on FHA Lend are sole opinions of the author
We are not a lead company! FHA Lend empowered by Nexa Mortgage LLC is a mortgage brokerage licensed in 48 states and has relationships with 170 banks providing thousands of products.
Our Team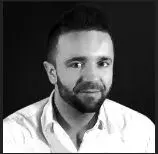 Peter Beeda: NMLS 227262 Branch Manager at Oak Brook Terrace
It's a branch manager at FHA Lend, a national mortgage broker licensed in 48 states and publisher of mortgage industry information for consumers and lending professionals. Peter hold also an active real estate license with Keller Williams
FHA Lend Mortgage is Different
We have federal and commercial loans with no lender overlays, as well as hundreds of non-QM loans and specialized alternative mortgage choices for owner-occupied houses, second homes, and investment properties. Most of our relationships with government and conforming lenders do not have lender overlays on FHA, VA, USDA, and conventional loans.
We have wholesale mortgage lenders who are the best in their fields such as non-QM loans, no-doc home loans, asset-depletion mortgages, fix and flip loans, bank statement mortgages, mortgages with late payments in the past 12 months, doctors loans, homes for heroes, DPA programs, ITIN mortgage loans, and hundreds of other mortgage options most lenders do not offer.
We Do Business in 48 States
FHA Lend Mortgage is able to offer our borrowers a wide variety of mortgage loan product options in 48 states including Washington DC and Puerto Rico (Not licensed in NY, MA), at competitive rates. We're committed to offering clients honesty, integrity, and competence while providing a fantastic customer experience.
We want to offer home loans to people from all across the United States while still offering them the lowest interest rates and closing charges feasible. We promise to assist borrowers in overcoming roadblocks that may develop when obtaining a loan, and we aspire to give lenders the best payment plan and terms imaginable.
The Biggest Mortgage Broker With 170 + Wholesale Lenders
Our rivals are government and conventional loan providers that just provide loans to individuals. We don't merely provide FHA, VA, USDA, and conventional loans; we also have hundreds of non-QM and alternative financing mortgage alternatives. We also provide business loans, SBA loans, doctors' loans, bridge loans, and hard money loans.
If a new loan scheme becomes available in the mortgage market, you can be confident that FHA Lend will have a working relationship with the specialized wholesale mortgage lender. We enjoy a nationwide reputation for being a one-stop shop for mortgages.
FHA Lend VS Other Lenders
FHA Lend has a reputation for being able to approve and close mortgage loans other lenders cannot do. At FHA Lend, we help people who may not be able to get financing from other lenders. FHA Lend Mortgage is a mortgage lender/broker that no one has ever heard of. It's hard to believe, but it does exist. We decided that we needed to be licensed in all 50 states after receiving a lot of requests.
Mortgage Brokers With Traditional and Non-Prime Home Loan Options
The staff at FHA Lend Mortgage is not restricted by tradition or conformity when it comes to lending. We have the greatest mortgage choices on owner-occupied houses, second homes, and investment properties because we don't simply offer traditional and conforming loans.
We have a number of specialized wholesale lenders to whom we offer financing. Our aim has always been to provide our clients with the greatest service, variety of mortgage loan alternatives, and competitive rates possible. Our borrowers' best interest is, without a doubt, at the top of our list when it comes to our licensed and support staff.
Home Loans For Bad Credit Borrowers
FHA Lend Mortgage's staff is well-versed in managing difficult cases. Our clients come from all walks of life, including those with credit ratings as low as 500 FICO. Many are homebuyers who were approved for FHA and VA loans under the Chapter 13 bankruptcy repayment plan. We can do VA loans with over a 60% debt-to-income ratio. We can overlook outstanding collection and charged-off accounts and get borrowers approved.
We Close on Time Our Loans, Our Reviews Support That
Unless the borrower is completely qualified, our loan officers will not provide a pre-approval letter. We have one important in-house regulation that all FHA Lend Mortgage loan officers must be able to both close the loans and do so on time. We don't believe in putting people through stress during the mortgage process. There's no need for pre-approved borrowers to go through stress throughout the mortgage procedure, or receive a last-minute loan refusal.
Getting Denied For a Loan During Mortgage Approval
Getting a last-minute mortgage loan denial during the mortgage process should never happen and absolutely not acceptable. We originate and complete on-time home loans. There's no need for house buyers to go through anxiety throughout the mortgage application process. The main reason for a final-minute loan refusal following qualification and preapproval is because the loan officer gave the preapproval without fully vetting the borrowers.
VA Loans For Poor Credit
FHA Lend Mortgage can assist homebuyers with credit scores as low as 500 FICO on VA loans. Over 25% of our customers have had to undergo manual underwriting on FHA and VA mortgages. Contact us at FHA Lend Mortgage if you need a certain type of loan program but can't locate one that offers it.
We are certain that we can provide the loan program you want at reasonable rates. We have all programs possible nowadays, as the biggest mortgage broker in a country we can offer Cash-out refinances, second mortgages, no-document loans, verified income home purchases, stated-income property financing, DSCR program, asset-depletion mortgages, bank statement loans, and medical debt consolidation.
We provide a variety of alternative and specialized loan options for police officers and firefighters. If you're looking for a non-QM mortgage and alternative financing mortgage loan alternatives, then FHA Lend Mortgage is the company to contact. We will have alternative loan programs accessible for borrowers that do not qualify for conventional government and/or normal loans.
Best Mortgage Brokers For Self-Employed Borrowers
Alternative mortgage loans are a popular choice for those with bad credit, as they provide access to capital without the need for documentation. Non-QM mortgages one day out of bankruptcy and foreclosure, 90% LTV jumbo mortgages, and non-QM jumbo loans with credit scores down to 500 FICO, fix and flip loans.
We Do Non-QM and Non-Prime Mortgages
Here are some of the many reasons why FHA Lend is different than other lenders and why choosing us will get you the best mortgage option for you at the best rates Contact today one of our associates and get into your dream home today!
Benefits Of Working With Us
Let's take a look at the benefits of working with FHA Lend Mortgage. First, you can apply for your loan anywhere–even if it means applying online! This company has made home buying easier than ever before by allowing people who may not otherwise be able to get such an opportunity due to financial limitations or other reasons – to come forward and receive their mortgage directly from this source without having any paperwork burdens associated with going through all those steps in person at local banks. Second, the process takes less time because there are no lengthy waiting periods between application submission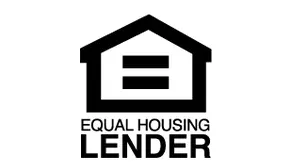 FHA Lend publishes the opinions of experts to better inform public consumers. Our goal is to ultimately inform consumers when shopping for a mortgage loan.
The content on this website is solely the opinions of the author. Associate contributing editors at FHA Lend may or may not be licensed mortgage professionals. Under no circumstances is anyone allowed to quote rates and terms or solicit consumers unless they are licensed loan originators and licensed in the state where the borrower is applying for a mortgage.