FHA Loans for H1B Visa Holders
The H1B visa is a specialized visa that allows foreign workers to work in the United States. It necessitates specific knowledge and a bachelor's degree or equivalent job experience. You can buy a home in the United States even if you are a temporary worker. Given the high uncertainty surrounding H-1B visa renewals and extensions, you must consider if this is a prudent move. Many H1B visa holders want to buy a house, but many are concerned because of their immigration status.
The H1B visa lasts three years and can be renewed for another six. If the visa holder so desires, they may reapply for H1B status renewal. Given the potential length of stay accessible to H1B visa holders, a foreign worker on an H1B visa may find themselves in a housing scenario that is more than just a rental agreement.
H1B visa holders are free to purchase a home in the United States. Non-citizens of the United States, whether residents or non-residents, can buy and own a home or property in the United States. New criteria for non-permanent resident borrowers were recently announced by the Department of Housing and Urban Development (HUD).
In this article (Skip to…)
FHA Requirements on H1B Visa Holders
Non-permanent residents may be eligible for FHA-insured financing if they meet the following criteria:
The Borrower's primary residence will be the property.

Unless they work for the World Bank or a foreign consulate, or a comparable employer identified by HUD, the Borrower possesses a valid SSN.
Borrowers who are eligible to work in the United States, including H1B visa holders, are now eligible for FHA loans if they provide either:
an Employment Authorization Document (USCIS Form I-766) demonstrating current work authorization

a USCIS Form I-94 confirming H-1B status, as well as proof of one-year work with an eligible H-1B employer

If the Borrower meets the same requirements, terms, and conditions as U.S. citizens, including proof of citizenship in the Federated States of Micronesia, the Marshall Islands Republic, or the Republic of Palau

evidence that the USCIS has granted you a refugee or asylum status
H1B Visa Loans from the Federal Housing Administration (FHA)
The Federal Housing Administration guarantees FHA loans. You must be able to work in the United States to qualify for an FHA loan. If you apply for a loan, the FHA now requires an Employment Authorization Document (EAD) called also Form I-765 in addition to your work visa.
FHA loans are more inexpensive in the beginning because the down payment is only 3,5%, but they require a credit score of 580 to qualify. Furthermore, as previously said, many visa holders do not have credit scores in the United States. If youre score is lower than 580 you will still qualify, please check how to qualify for a low credit score for the FHA loan.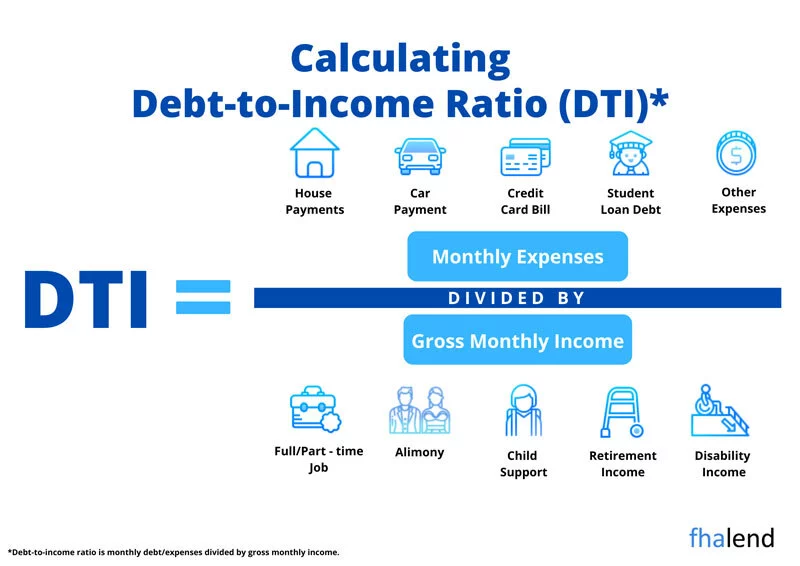 Form I-94, marked "asylum granted forever," and Form I-766, commonly known as an "employment authorization document (EAD)" or a "work permit," are the two forms of paperwork issued by DHS to prove one's asylee status and eligibility to work.
Borrowers in the United States who have defaulted on their loans granted refugee or asylee status by the USCIS must present the following documentation:
USCIS Form I-766 or I-94 indicating refugee or asylum status, or

Approval of a USCIS Form I589, Application for Asylum or Withholding of Removal, confirming refugee or asylee status.
The Benefits of Purchasing a Home for an H1B Visa Holder
Even if H1B visa holders are allowed to purchase homes, it's crucial to consider whether it makes sense for them to do so. And, to be honest, it all boils down to requirements. Although H1B visa holders can own and possess cars in the United States, a foreign worker living in a city may not require one. It is entirely dependent.
 

Renting is more expensive than buying

– In most U.S. cities, buying your home rather than renting it saves you $300 to $500 a month on average. Purchasing rather than renting is significantly more cost-effective.

 

Improves the quality of life in the United States

 – Purchasing a home in America would undoubtedly improve your quality of life and sense of belonging, particularly if you expect to stay in the country on an H1B visa for a longer amount of time.

Mortgage interest deductions can help you pay less in taxes

 – Another incentive to consider buying rather than renting is the large tax advantages that come with it.

H1B visa holders can build wealth safely and securely 

– In the last five years, the average home value in the United States has increased by over 46%.

Owning a valuable asset can help you build equity 

– You are accumulating equity in a valuable asset when you pay your mortgage (your house). As your equity grows, so does your ability to buy and invest in the future.

The Tax Advantages of Owning a Home While on an H1B Visa

 – H1B visa holders are expected to stay in the United States for several years, purchasing a home on an H visa can be tax advantageous.
FHA Loan For Non-US Citizens With H1B Visa
Another option for non-US citizens is the Federal Housing Administration (FHA), which has comparatively low credit score criteria and demands as little as a 3.5% down payment. It offers the same loan terms to citizens that it does to other buyers, as long as the borrower can produce documentation of permanent citizenship in the United States. You can get a mortgage without U.S. citizenship but this program is different than FHA, they are offered by portfolio lenders and they are called ITIN mortgage loan programs.
| | Documents Required |
| --- | --- |
| 1 | Employement Authorization |
| 2 | H1 Work Visa |
| 3 | Evidence of Being Refugee |
| 4 | Evidence of Asylee Status |
| 5 | Evidence Of Citizenship Of Micronesia |
| 6 | Evidence Of Citizenship Of the Republic of the Marshall islands |
| 7 | Evidence Of Citizenship Of Republic Palau |
You must utilize the property as your principal residence and have a valid Social Security number and Employment Authorization Document if you are a non-permanent resident seeking an FHA loan. This means that the agency does not lend to non-residents who just intend to use the home on a limited basis. A mortgage calculator can help you budget for your payments monthly.
H1B Visa FHA Loan Process
Purchasing a home on an H1B visa is a wise investment that H1B visa holders should consider for their long-term financial goals. Regardless of their credit position in the United States, H1B visa holders have a variety of mortgage possibilities. As a result, if you can afford a greater down payment, you can achieve your objective of homeownership in the United States far sooner than waiting 2-3 years. With proven credit and work history in the United States, you can put down as little as 3%.