27 Things To Do After Moving Into a New House
Moving to a new house it's one of a kind a journey. For first-time home buyers can be a life lesson and can postpone the happiness that comes with owning a home.
We are presenting below a master list of 27 things to do after moving into a new house you should do when moving into a new house to avoid surprises so you can enjoy a peaceful life in your new home. If you would like to learn more about it here is a good article from Forbes.
As a realtor, I heard a lot of stories from people who moved into a new house and they forgot about changing addresses, setting up their utilities, or doing maintenance (replacing filters in HVAC or inspect on toilets for leaks)
I was a first-time home buyer and my house got flooded in the first week of moving in. I wish I would check my sump pump same day we had closing.
Jesse, reddit.com
In this article (Skip to…)
Do a Complete Walkthrough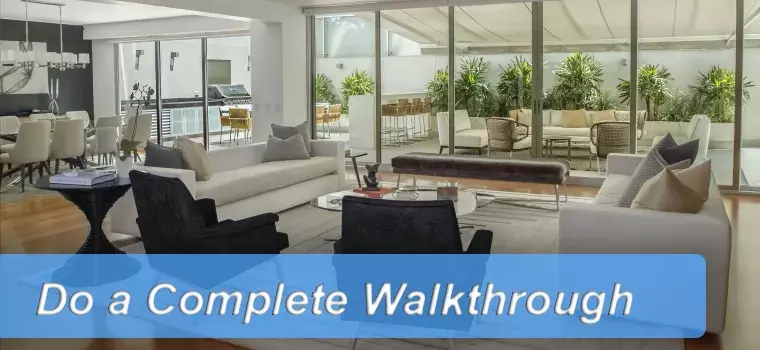 A final Walkthrough usually 1 day before closing is one thing. Another thing is to inspect your new home after the closing to make sure all things remain the same and finally, you can take more time to inspect everything.
If you discover an issue that goes against the sale contract (for example, the previous owner took the washer and dryer with them when they were supposed to leave them behind), contact your realtor immediately to see what your options are. Issues you find that wasn't mentioned in your agreement are now yours to address.
Make sure all your furniture will fit (beds, sofas, tables etc).
All of the manufacturer's warranties and maintenance instructions have been left by the seller.
There is no dirt, trash, mildew, or vermin in the house.
The lawn is in decent shape. Check your sprinklers!
Everything is in good working order, including outlets, switches, and light fixtures (change your bulbs to LED).
Everything that was supposed to be included in the sale is accounted for.
Make sure the previous owner made all necessary and agreed-upon repairs.
Get Your Utilities Up And Running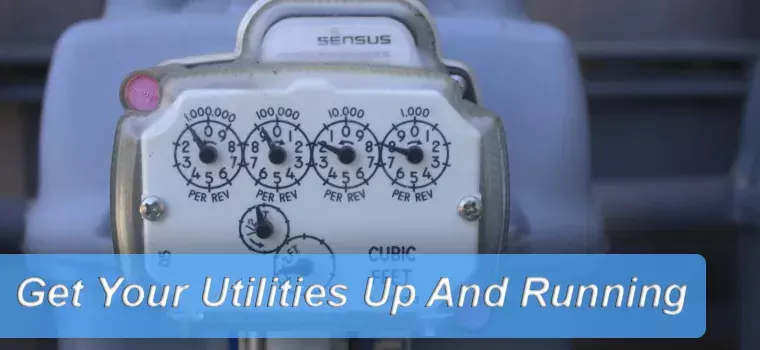 You probably don't want to spend your first night in your new house in the dark, so make certain that you have all of your utilities (electricity, heat, gas, and water). Call your local waste management facility to ensure that your new home is set up for garbage pickup as well. Some firms allow you to move service from one location to another (which is obviously influenced by how far you're going), but sometimes you must completely stop at one location before beginning again at another.
Since these set-ups may need appointments, prepare ahead of time so that if someone needs to come to your new property, they can do so as soon as possible and you'll be there to help.
Power Outage Shutting down you're electrical even for a few hours can flood your basement (sump pumps need the power to operate) and make you spend thousands of dollars on repairs like replacing the carpet, getting rid of mold, drywall repairs and paint.
Connect TV and Internet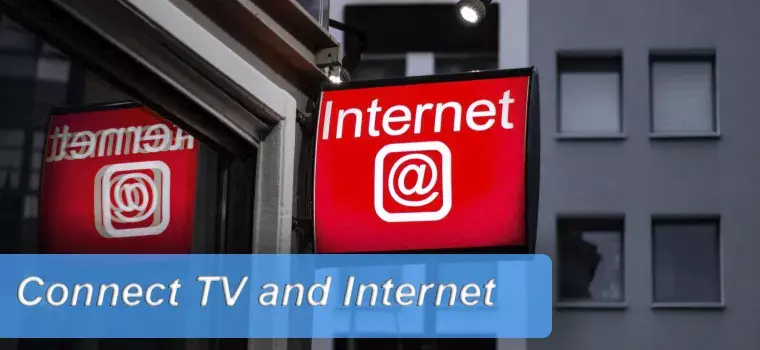 Nobody likes to move into a dead zone. Make sure you're operational before a move-in day by setting up services that work for you. Do your research to discover where you rank and what service providers will best meet your needs in order to calculate pricing comparisons and figure out which service suppliers are right for you.
The installation will take approximately 2-3 weeks. To ensure that your services are activated in a timely manner, install it at least 2-3 weeks ahead of time. Get the appointment slot that is most convenient for you by scheduling installation at least 2-3 weeks ahead of time. Call the cable and internet providers that serve your new address, place an order for service, and set up an installation appointment.
In addition to requiring Wi-Fi for computers, phones, and tablets, your security system may require it as well. Home-based apps that switch off and on lights, open garage doors, and water lawns all utilize Wi-Fi as well. Given that technicians can take a long time to arrive, it's better to schedule Wi-Fi installation ahead of time.
Update Your Address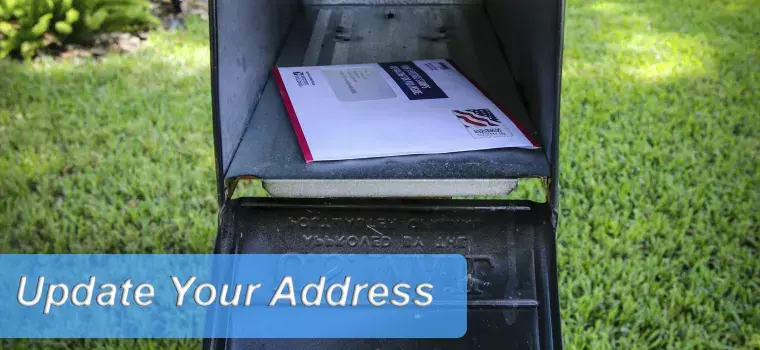 Many people change their email addresses to avoid receiving marketing emails. However, if you just updated your email address and forgot to update it again with the USPS, you may have already done so before moving day. Notify people who are important to you, including friends and family, subscription services, your bank, any loan providers you have, and anyone else who sends you regular correspondence or bills (check our change-of-address checklist for a complete list of whom to notify). If you've relocated to a new state, you'll have to contact your department of motor vehicles to get a new driver's license and vehicle registration.
Your address is linked to a wide range of aspects of your life that you may not even be aware of. From sending mail, keeping subscriptions and loyalty programs, banks and credit cards, insurance, checkbooks, car registration, and driver's licenses. We think you get the message. When you change your address, everything in your life changes! Do you know how to proceed? There's no need to be concerned; we've got all the information you'll need about updating your address.
Organize Your Important Documents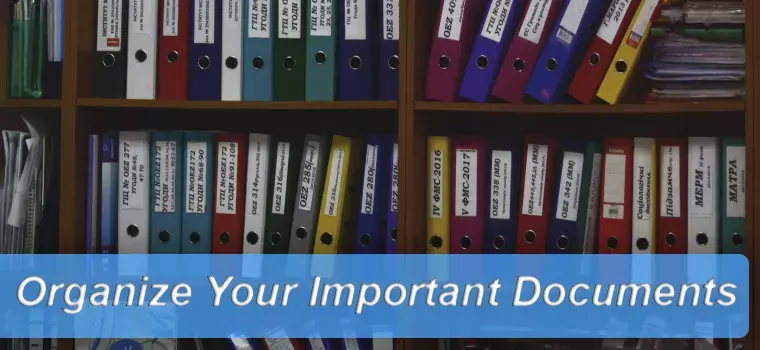 Do you have documents like marriage certificates or social security cards that are just hanging out in your filing cabinet, doing nothing? They'll also need to come along for the trip. We're talking about birth certificates, social security cards, medical records, insurance papers, and any other documents relevant to the topic. It's now or never to get rid of what you don't need and organize and label everything that you do. Put your shredder to work, along with some boxes, and get started! Important papers are documents that must not be overlooked on your new home checklist.
Inspect Your House Thoroughly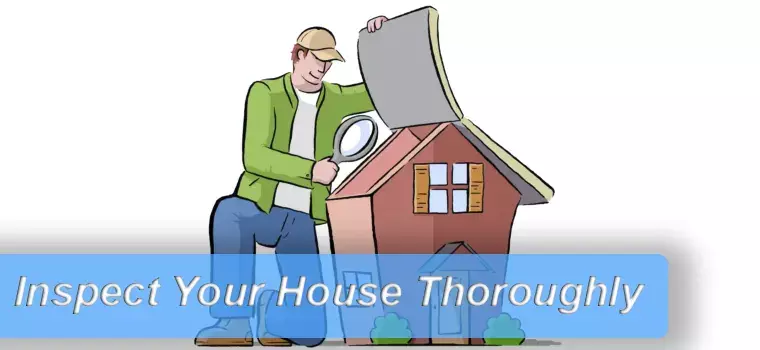 The major issues are related to water leaks (mostly in toilets). The leaks can cause high water bills (one of my friends got charged $250 in 1 month) because one of the toilets was leaking.
The second tip would be to check on the thermostat, I would really recommend buying a smart thermostat to lower your monthly bills during summer (air condition) or winter when the thermostat can save a lot of money by shutting itself when you are not present in a house or taking a weekend trip with your family.
Inspect your crawlspaces and attic, these are places where you can discover leaks as well. In the attic look for dark spots on signboards, rafters, wall plates, and purlins. The best time to check your attic is during rain, you will see right away if there are any leaks.
Create a Home Maintenance Checklist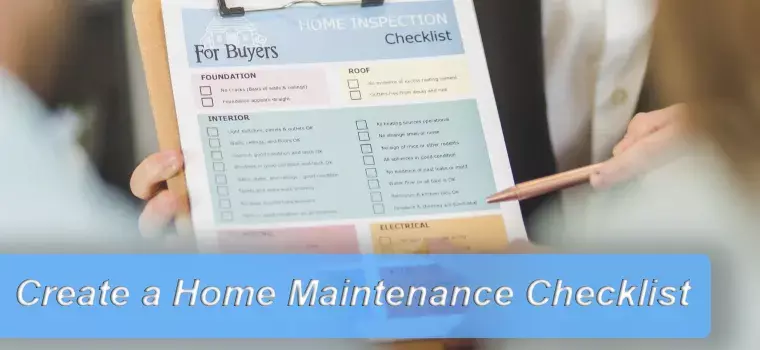 Use your inspection report as a to-do list for a maintenance check. During applying for a mortgage, you are supposed to get an inspection report. (usually cost around $350-$550). If you don't have one then use the appraisal report as a checklist to go through all rooms and systems.
It's critical to do seasonal maintenance checks on your new property to ensure that it is in prime shape. Some of these maintenance procedures may not have been performed at your previous home, such as cleaning gutters, trimming shrubs and trees, unblocking bathroom drains, or maintaining snow plow services. When the time comes, gather contact information for local providers.
Locate Shut-off Valves & Fuse Box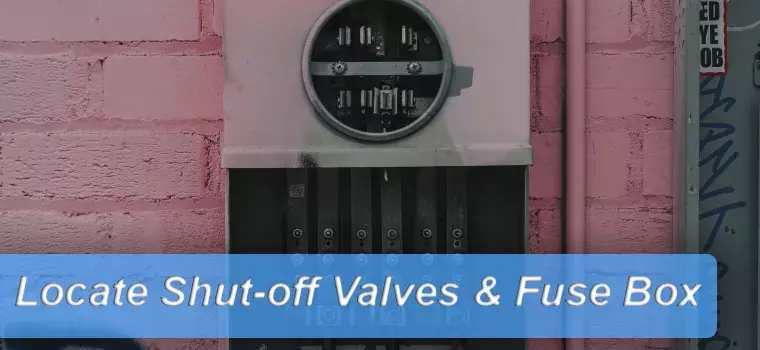 Locate the fuse box and main water/gas valve to be able to react and find them right away if there are any leaks, you smell some gas or your break will go off during a thunderstorm.
If there is an emergency leak or you're doing repairs and need to turn off the water, you'll need to locate your shut-off valves. To prevent the water from reaching its source, many houses and apartment buildings have numerous cut-off locations. There are many locations in and around your property to learn about. Both inside and potentially outside of your house. From your own shut-off valve to the water company's shut-off valve to the water meter, there are numerous spots to get acquainted with both indoors and possibly outside of your home.
It is much better to locate them now so that if your power goes out or you need to turn off the water for any reason, you can go directly there. Typically, your fuse box is located in your basement, garage, or a storage area. The water valve of your home will most likely be positioned around the outside of it.
Also, if you didn't contact your power company on move-in day, make sure you do so immediately and have all of your information transferred.
Inspect Your Sump Pumps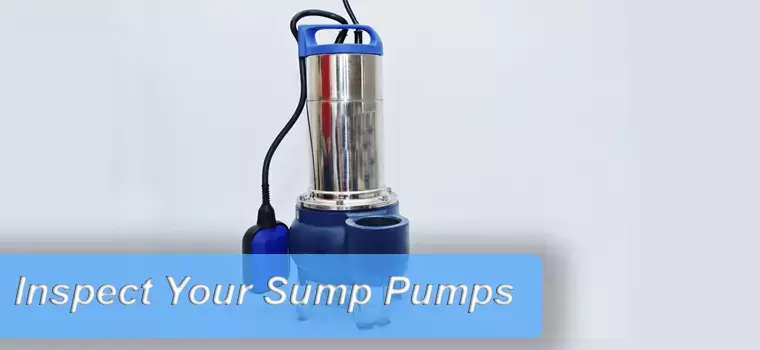 Make sure the sump pump is turned on and working by filling it with water. The first significant rainfall after months of inactivity is when a sump pump most frequently fails. Cast iron pumps' submerged or partially submerged regions can rust and seize due to corrosion. They'll burn out when they turn on.
Don't get caught with a pump down and the water rising. Pour a bucket or two of water into the sump to ensure that the pump activates after a lengthy dry (unused) period. Do you have sump pump backup? A backup system for breakdowns and power outages should be included in the sump pump installation.
Change Your Locks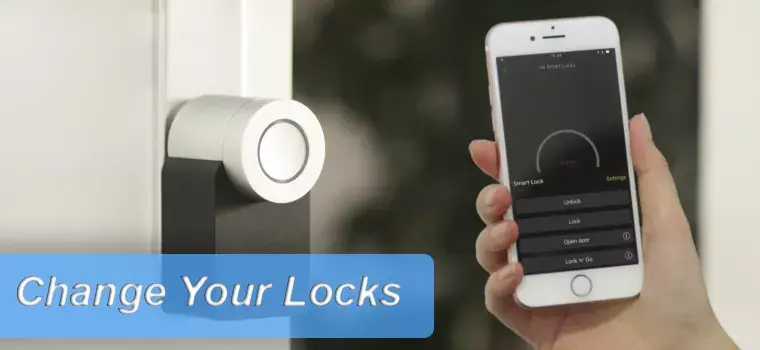 It's usually a good idea to change the locks on your new house. Even if you're not worried about the previous owner, you could have a key from someplace else. This is one of those instances where it's better to be safe than sorry, so get a locksmith or change the locks yourself if you feel confident enough. Re-key all doors that connect the interior and exterior of your house, as well as the windows. It's a small investment for a lot of peace of mind.
Set Up Your Garage Code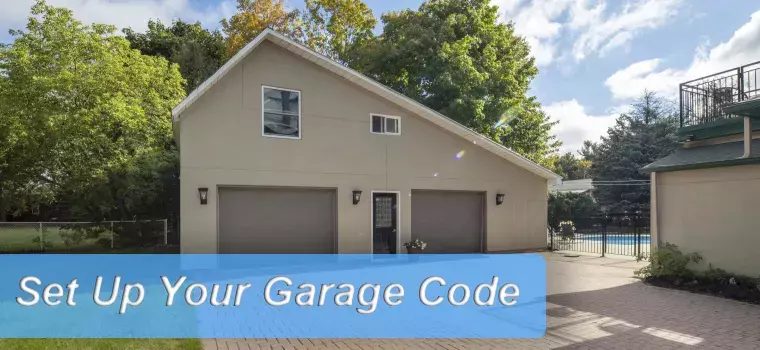 Every once in a blue moon, you will be locked out of your house – it's true! What matters is that you have a fallback strategy in place. Some tried-and-true alternatives include placing a key under your door mat or utilizing a garage code (if you have one). Maybe you have a friend down the street who keeps an extra key, or maybe you've hidden it beneath a plant. Whatever the case may be, be sure you're ready! Setting up your garage code shouldn't take more than 5 min, Shannon says.
Test Your Smoke/Monoxide Detectors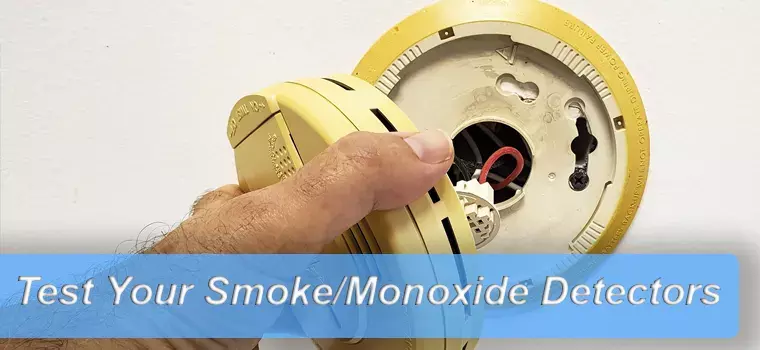 Note where you have smoke and carbon monoxide detectors, and test them to make sure they're functioning properly. Also, determine an escape route for each member of your family in the event of a fire. If you moved to an area where natural disasters like tornadoes, hurricanes, or earthquakes are common, make a strategy for yourself and a safe place to hide.
Installing a smoke alarm is a simple and cheap method to safeguard you and your loved ones in the event of a fire. Smoke detectors, on the other hand, can fail you when you need them most if you don't deal with their faults. This is why it's so crucial to test your new house's smoke detectors. Every month or two, light a few matches or spray a smoke test aerosol in front of each sensor to make sure they're functioning properly.
Go and check each fire alarm in your home right away, and if any are out of order, see whether you need to change the batteries. Replace the battery while you're checking them so that you'll be ready for another 6 months. Make it a point to replace them every six months as part of your routine maintenance.
Check Out Your HVAC System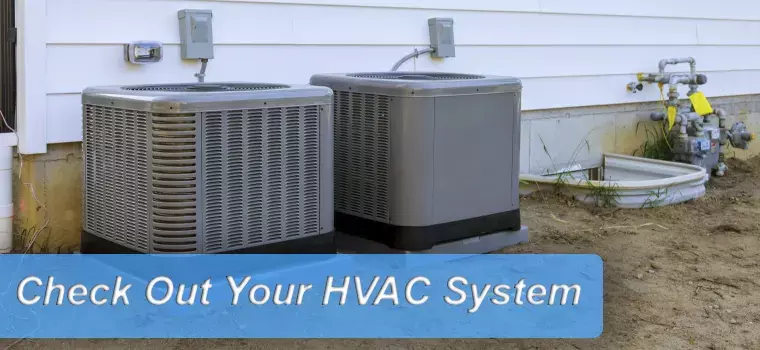 Your HVAC system, (which includes both air conditioners and furnaces), is a must-have, and one that is not to be taken lightly. Following your relocation, it's critical that you, as a property manager or a technician, check out your HVAC system in the weeks ahead. For warning signals that something is wrong with your heating, ventilation, and air conditioning units, insulation, and ducts, inspect them carefully. If it appears that maintenance is required, take care of it as soon as feasible. Although it's a pain in the butt, it's an excellent investment!
You want to make sure your HVAC system is in good working order, even if the home inspection confirmed it. The first step would be to check the furnace filter. A qualified professional should conduct a more extensive examination. Some HVAC companies provide free inspections and quotes for repair. You should check your heater at any time of the year, even in the middle of summer, to ensure it's working properly.
Recycle Packing Materials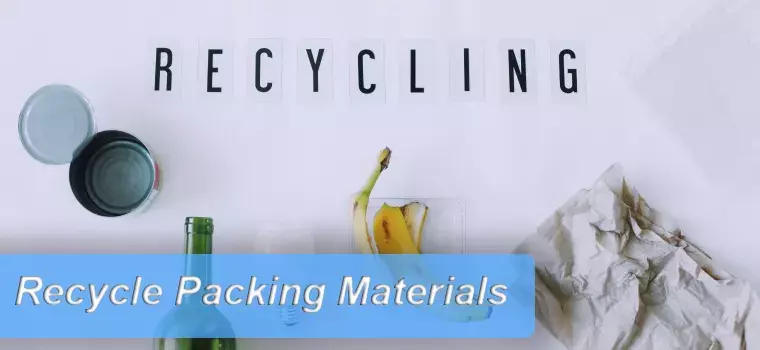 Don't toss your cardboard boxes straight into the garbage or recycling bin. Stack them all in a pile and put it on Facebook Marketplace, OfferUp, or Letgo. The greatest method to recycle something is to let someone use it right then and there.
You can also choose to scan your items by hand, similar to how you would when packing them. When it's all said and done, you'll have a lot more packing materials than you need. Of course, many of the moving boxes you used during the relocation will be so damaged that you'll have no choice but to recycle them.
Others, however, will be good enough to survive the stress of another move and those you can keep for yourself, give to friends in need or try to sell (however, don't Apart from the moving containers, bubble wrap and clean packing paper are additional packing supplies that may come in useful during relocation.
Refresh the Paint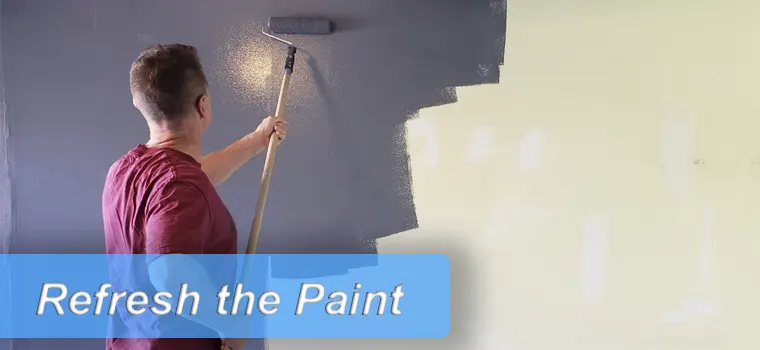 If at all possible, complete any renovations you have planned before claiming the property as your own. So if you want to paint the walls, get started right away! This can be difficult, but it's simpler to live out of boxes now than it will be in a few months when everything is more settled in. This is something you should do after moving, and you'll be thankful that you did.
Giving the inside of your home a fresh coat of paint is one of the simplest and most cost-effective methods to make it feel like yours. The nicest part: no one can tell you what color you should use or when you should do it; it's all up to you.If you get the painting done before moving your furnishings in, you won't have to worry about splatter getting on your valuables, Elenteny says.
If you don't want to paint your cabinets then use mineral spirits to clean them first. Mineral spirits, often known as "paint thinner," is a mild solvent that cleanses years of dirt and polish residue without harming wood finishes. You can get it at a home center or a paint shop or home depot. Simply wet a soft cloth and continue rubbing until the cloth no longer picks up dirt. Work in an open area with plenty of ventilation, and keep in mind that the vapors are combustible. Before putting it in the garbage, hang the cloth outside to dry.
Decorate & Organize Your Home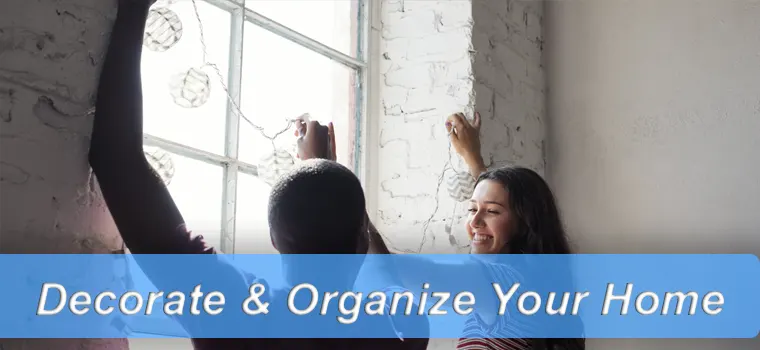 It's just a matter of time until you move the furniture around in your new house, and it won't be where you put it first. It's not because something is inherently wrong with that location; it's simply because as you reside in the house more, you'll begin to notice small details like sunlight coming in at specific times throughout the day. Take your time to arrange the furniture and see what looks and feels best.
Let's begin to decorate and arrange your home to operate and appear exactly how you want it! If you have a flair for design, you may already know what type of furniture you want If you need help deciding, you might want to look at websites like Etsy to get an idea of the types of furniture or art pieces you'll require in your house.
Clean Your New Home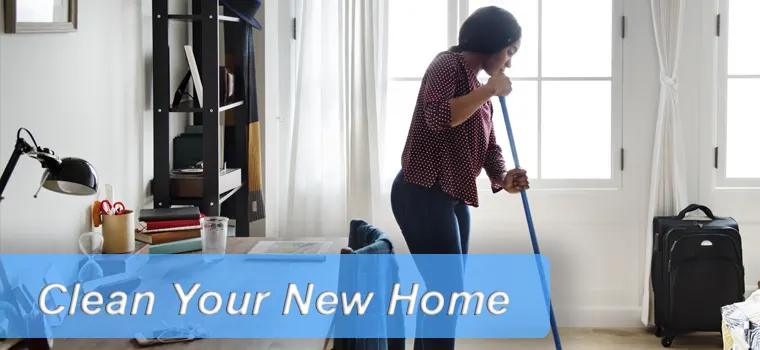 1. Clean high before you clean low
Clean all light fixtures and start your cleaning from the top floor. Take care of the corners and ceiling first. All pictures on the walls, on top of your doors, and on top of your furniture.
2. Clean the Fridge
The fridge is the main thing that should be opened at first. There are manny horror stories about the fridges and even small things left for weeks or months can be really stinky, especially when the power was turned off in the property for some time.
3. Clean the Rest of the Kitchen
The kitchen is the place where you prepare your food, this is the major place that should be crystal cleaned when moving into a house.
4. Clean the Bathrooms
Cleaning bathrooms should be next, all bathroom mats should be replaced and your water shower heads should be replaced. Use Clorox bleach to clean your toilets and bathtubs.
5. Clean the floors
Cleaning floors it's the final step after doing all the above cleaning, make sure you deep clean your carpets or replace it with hardwood floors or a new carpet.
6. Duct cleaning
Hire a duct cleaning company to clean all your ducts after doing any remodeling, painting, etc. The previous owners could have pets so make sure you do it before getting an allergy or any health issues related to dust.
Buy/Replace Daily Used Items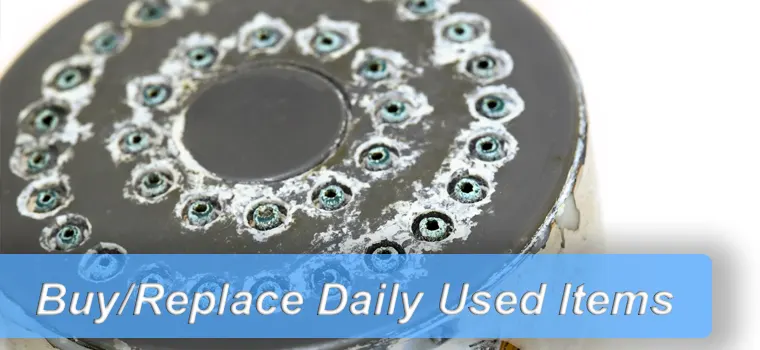 Go and a buy brand new mattress for your new bedroom as well as pillows. The mattress is the place for germs and bacteria to grow. If the previous owners had pets, you can be sure that they were spending time laying on beds, pillows, and sofas.  Sometimes if the owners had cats, you might need to get rid of all carpets and I had to replace laminate flooring to get rid of the cat smell Lori says.
As I said earlier the bath mats need to go. Your bathroom is a place where you walk without your shoes and shocks. Make sure you don't catch any Athlete's foot etc.  Some people also replace shower heads in their bathrooms. It is a way to limit any extra exposure to bacteria and germs.
Prioritize Repairs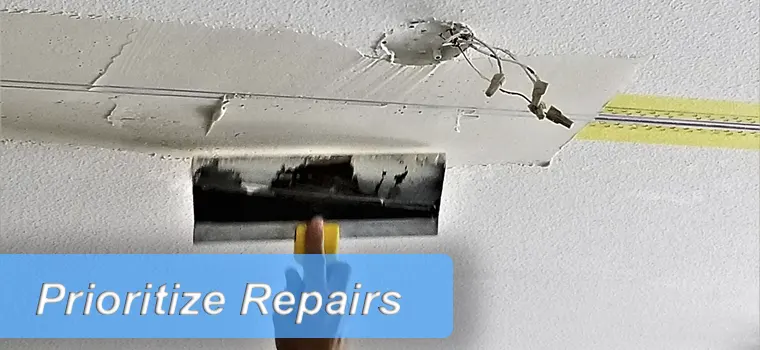 Unless you're moving into a house that hasn't previously been inhabited, there will almost certainly be some repairs to complete. From your home inspection, you should already have an idea of what these are, but it's always a good idea to go around on your own and establish priorities for yourself.
If you're not in a position to do the repairs immediately (you'll have plenty of time for that after you've gotten established), creating a list of what needs to be done and in what sequence will help you put your repair requirements into perspective and give you a better foundation on which to start.
Childproof Your Home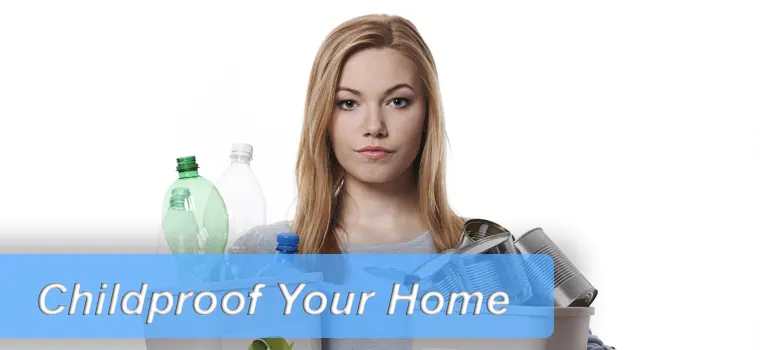 If you're moving into a new house with a baby or young children, one of the first things you'll want to do is set up basic childproofing to keep everyone safe until you can complete your full setup. (And some of it also pertains to pets):
In the bathroom (s), install doorknob and cabinet locks.
Moving appliances with power cords out of reach to the back of the counter is a simple way to keep them out of harm's way. Stowing away larger appliances in top cabinets or beneath upper cupboards is also effective.
Attaching the oven door lock
Locking any lower cabinets that are being used for hazardous goods, such as cleaning materials, is a good idea.
Knob protectors can be used to tamper-proof your stove's knobs.
Hide breakables, dangerous things, and alcohol in high cabinets in the kitchen.
Avoid stacking boxes on top of each other.
Covering up electrical outlets
lockin no-go areas that haven't been secured
Creating a kid- or pet-free zone for discarded packing materials
Checking all windows to ensure that they are completely closed and that any long hanging wires from the blinds don't dangle below.
Register Your Children In School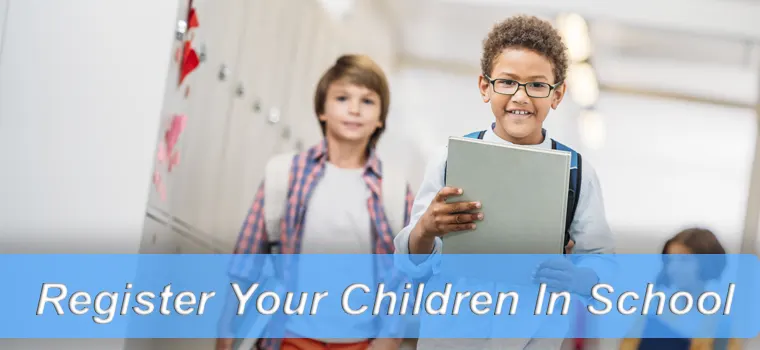 If you have children, you will need to register with the school and arrange their first day as well as learn what is required. Check to see if your transcripts have arrived at their new institution; if not, bring yours in so they may make a copy of their own.

If you've relocated to a new state, go and update your registrations and obtain the addresses for your cars. Your premiums may be different, so shop around for a variety of alternatives. If you'll be working from home or take public transportation to get to work, pay-per-mile insurance is gaining popularity. You can register your vehicle in your local DWM office.
Check or Set Up a Home Security System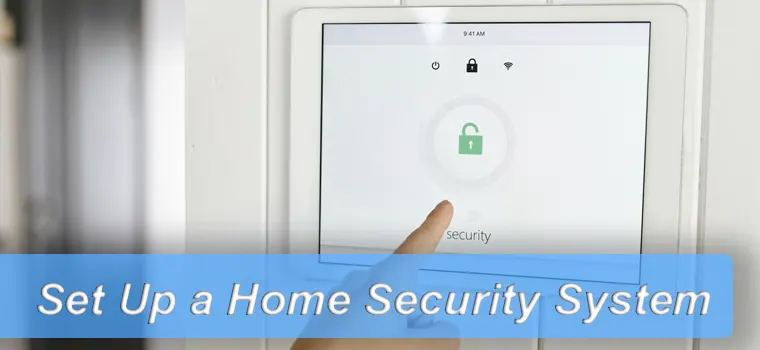 When you move into a new house, search for an existing home security system. It may be as simple as changing the system to the current owners' name. If not, consider hiring someone to come out and inspect your property, explaining what kind of house security systems are ideal for you.
A security system is a smart investment, no matter where you live. Having the equipment lowers your insurance rates, according to many people. For us, monitoring costs less than our home insurance premiums every year. You also get peace of mind when you know that your home is safe. You may choose to go with a smart home security system or have one professionally installed. It's a good idea to have this done sooner rather than later. If you already have an alarm system, remember to change the passwords.
Get Homeowners Insurance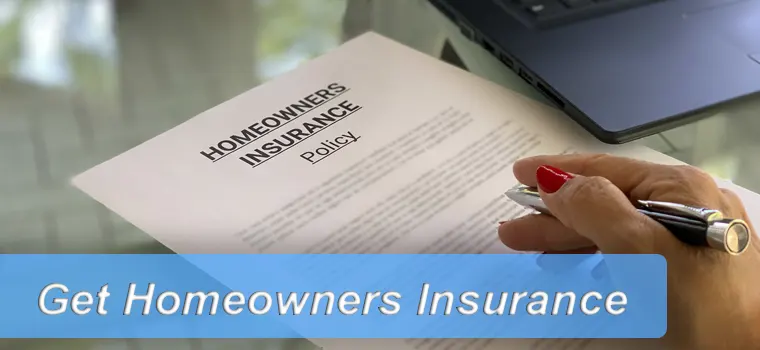 Take a few minutes to double-check your insurance policy and make sure everything is in good working order. It's likely you didn't know everything about the house when you bought the policy. Now that you've settled in, it's a good idea to make sure you have the appropriate coverage.
Purchase or Review Your Home Warranty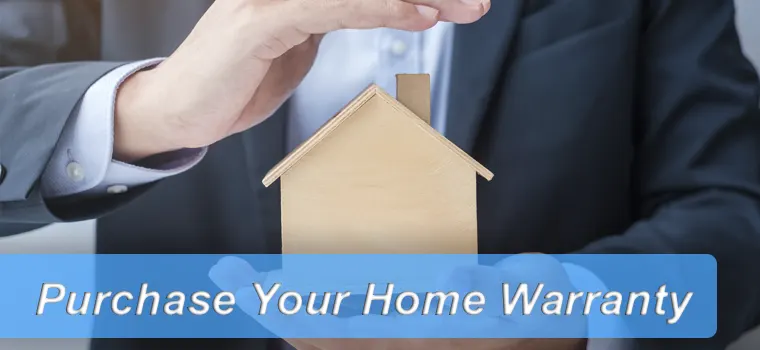 If you just relocated to a new state, you'll probably have to establish fresh bank accounts. Also, contact your insurance providers and see whether you're still covered at your current address or if you'll need to create new coverage policies (household, auto, health, etc.) with a different carrier.
Meet Your New Neighbors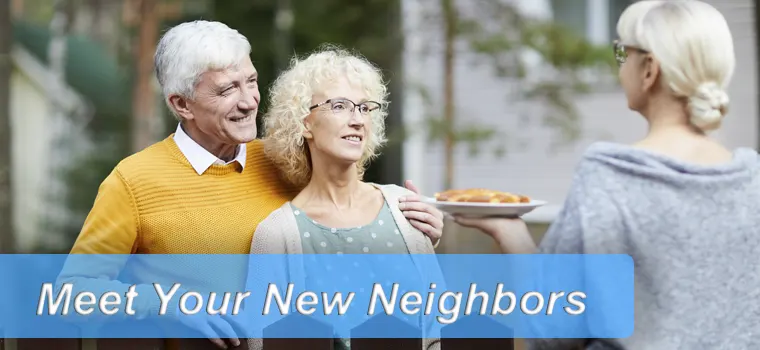 Neighborhoods have changed a lot in the last 20 years. Due to the popularity of television, the internet, and video games, many individuals nowadays just don't know their neighbors. The pandemic in the past 3 years didn't help with that either. Meeting and getting to know your neighborhood's residents may provide you with a feeling of belonging and shared identity.
Welcome to your new neighborhood. Take a walk or drive around your neighborhood after you've finished unpacking to see what it has to offer. Look for stores, community centers, and other attractions that will become your new favorite destinations. There are several social networking platforms geared towards neighborhood interaction. Join them to learn more about what's going on in your new home. Being pleasant with those around you may make your new house feel like a home.
Have A Housewarming Party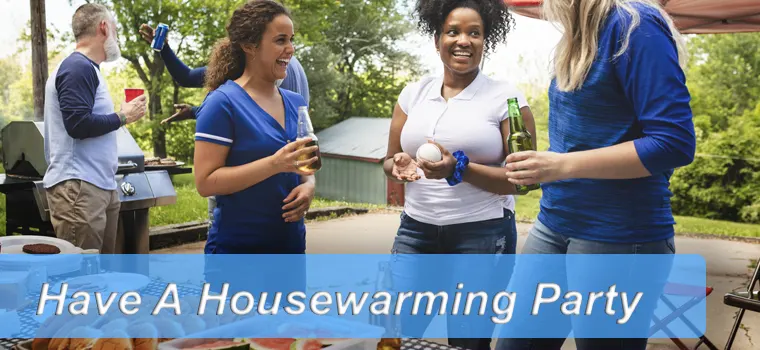 A housewarming party is a fantastic reason to have a party when you move into a new home. Having a housewarming celebration is required for several reasons. First and foremost, it will drive you to unpack and settle in your house faster than you would otherwise. Also, by inviting your new neighbors over to share some meals and a social gathering, you may get to know them. Sending an invitation to your party to other friends and relatives will also let them learn of your new home. Finally, having a housewarming party is an excellent way to break into your home and begin this new era on the right foot.