FHA Loan Limits in Oklahoma by County in 2023
If you're looking for a mortgage in Oklahoma, you may have heard of FHA loans. But what are they exactly? Below we'll explore everything you need to know about FHA loans – from loan limits in Oklahoma to key benefits. By the end of this post, you'll have a better understanding of whether an FHA loan is right for you.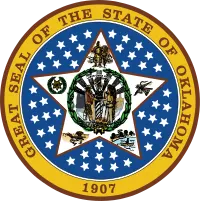 The FHA loan limit is the maximum loan amount that the FHA will insure. The FHA loan limits In Oklahoma, are set $420,680 for a single home. This means that if you're looking to purchase a typical home in Oklahoma, you can qualify for an FHA loan with a loan amount of up to $420,680 with a downpayment of 3,5% which is $14.7238 for that maximum loan amount in all counties.
FHA Loan Limits in Oklahoma by County For 2023
County
Single Family
2 Family
3 Family
4 Family
Median House Price
Adair County
$420,680
$538,650
$651,050
$809,150
$40,000
Alfalfa County
$420,680
$538,650
$651,050
$809,150
$34,000
Atoka County
$420,680
$538,650
$651,050
$809,150
$74,000
Beaver County
$420,680
$538,650
$651,050
$809,150
$60,000
Beckham County
$420,680
$538,650
$651,050
$809,150
$127,000
Blaine County
$420,680
$538,650
$651,050
$809,150
$70,000
Bryan County
$420,680
$538,650
$651,050
$809,150
$135,000
Caddo County
$420,680
$538,650
$651,050
$809,150
$54,000
Canadian County
$420,680
$538,650
$651,050
$809,150
$195,000
Carter County
$420,680
$538,650
$651,050
$809,150
$125,000
Cherokee County
$420,680
$538,650
$651,050
$809,150
$109,000
Choctaw County
$420,680
$538,650
$651,050
$809,150
$42,000
Cimarron County
$420,680
$538,650
$651,050
$809,150
$35,000
Cleveland County
$420,680
$538,650
$651,050
$809,150
$195,000
Coal County
$420,680
$538,650
$651,050
$809,150
$40,000
Comanche County
$420,680
$538,650
$651,050
$809,150
$120,000
Cotton County
$420,680
$538,650
$651,050
$809,150
$120,000
Craig County
$420,680
$538,650
$651,050
$809,150
$71,000
Creek County
$420,680
$538,650
$651,050
$809,150
$195,000
Custer County
$694,600
$538,650
$651,050
$809,150
$128,000
Delaware County
$420,680
$538,650
$651,050
$809,150
$145,000
Dewey County
$420,680
$538,650
$651,050
$809,150
$50,000
Ellis County
$420,680
$889,200
$651,050
$809,150
$109,000
Garfield County
$420,680
$538,650
$651,050
$809,150
$123,000
Garvin County
$420,680
$538,650
$651,050
$809,150
$74,000
Grady County
$420,680
$538,650
$651,050
$809,150
$195,000
Grant County
$420,680
$538,650
$651,050
$809,150
$43,000
Greer County
$420,680
$538,650
$651,050
$809,150
$54,000
Harmon County
$420,680
$538,650
$651,050
$809,150
$50,000
Harper County
$420,680
$538,650
$651,050
$809,150
$55,000
Haskell County
$420,680
$538,650
$651,050
$809,150
$73,000
Hughes County
$420,680
$538,650
$651,050
$809,150
$65,000
Jackson County
$420,680
$538,650
$651,050
$809,150
$133,000
Jefferson County
$420,680
$538,650
$651,050
$809,150
$31,000
Johnston County
$420,680
$538,650
$651,050
$809,150
$63,000
Kay County
$420,680
$538,650
$651,050
$809,150
$84,000
Kingfisher County
$420,680
$538,650
$651,050
$809,150
$145,000
Kiowa County
$420,680
$538,650

| County | Single-Family | 2 Family | 3 Family | 4 Family | Median House Price |
| --- | --- | --- | --- | --- | --- |
| ADAIR | $472,030 | $604,400 | $730,525 | $907,900 | $54,000 |
| ALFALFA | $472,030 | $604,400 | $730,525 | $907,900 | $53,000 |
| ATOKA | $472,030 | $604,400 | $730,525 | $907,900 | $75,000 |
| BEAVER | $472,030 | $604,400 | $730,525 | $907,900 | $50,000 |
| BECKHAM | $472,030 | $604,400 | $730,525 | $907,900 | $132,000 |
| BLAINE | $472,030 | $604,400 | $730,525 | $907,900 | $70,000 |
| BRYAN | $472,030 | $604,400 | $730,525 | $907,900 | $155,000 |
| CADDO | $472,030 | $604,400 | $730,525 | $907,900 | $52,000 |
| CANADIAN | $472,030 | $604,400 | $730,525 | $907,900 | $232,000 |
| CARTER | $472,030 | $604,400 | $730,525 | $907,900 | $125,000 |
| CHEROKEE | $472,030 | $604,400 | $730,525 | $907,900 | $115,000 |
| CHOCTAW | $472,030 | $604,400 | $730,525 | $907,900 | $76,000 |
| CIMARRON | $472,030 | $604,400 | $730,525 | $907,900 | $60,000 |
| CLEVELAND | $472,030 | $604,400 | $730,525 | $907,900 | $232,000 |
| COAL | $472,030 | $604,400 | $730,525 | $907,900 | $51,000 |
| COMANCHE | $472,030 | $604,400 | $730,525 | $907,900 | $128,000 |
| COTTON | $472,030 | $604,400 | $730,525 | $907,900 | $128,000 |
| CRAIG | $472,030 | $604,400 | $730,525 | $907,900 | $94,000 |
| CREEK | $472,030 | $604,400 | $730,525 | $907,900 | $231,000 |
| CUSTER | $472,030 | $604,400 | $730,525 | $907,900 | $133,000 |
| DELAWARE | $472,030 | $604,400 | $730,525 | $907,900 | $145,000 |
| DEWEY | $472,030 | $604,400 | $730,525 | $907,900 | $70,000 |
| ELLIS | $472,030 | $604,400 | $730,525 | $907,900 | $120,000 |
| GARFIELD | $472,030 | $604,400 | $730,525 | $907,900 | $120,000 |
| GARVIN | $472,030 | $604,400 | $730,525 | $907,900 | $78,000 |
| GRADY | $472,030 | $604,400 | $730,525 | $907,900 | $232,000 |
| GRANT | $472,030 | $604,400 | $730,525 | $907,900 | $60,000 |
| GREER | $472,030 | $604,400 | $730,525 | $907,900 | $72,000 |
| HARMON | $472,030 | $604,400 | $730,525 | $907,900 | $29,000 |
| HARPER | $472,030 | $604,400 | $730,525 | $907,900 | $45,000 |
| HASKELL | $472,030 | $604,400 | $730,525 | $907,900 | $99,000 |
| HUGHES | $472,030 | $604,400 | $730,525 | $907,900 | $41,000 |
| JACKSON | $472,030 | $604,400 | $730,525 | $907,900 | $135,000 |
| JEFFERSON | $472,030 | $604,400 | $730,525 | $907,900 | $39,000 |
| JOHNSTON | $472,030 | $604,400 | $730,525 | $907,900 | $70,000 |
| KAY | $472,030 | $604,400 | $730,525 | $907,900 | $98,000 |
| KINGFISHER | $472,030 | $604,400 | $730,525 | $907,900 | $150,000 |
| KIOWA | $472,030 | $604,400 | $730,525 | $907,900 | $60,000 |
| LATIMER | $472,030 | $604,400 | $730,525 | $907,900 | $53,000 |
| LE FLORE | $472,030 | $604,400 | $730,525 | $907,900 | $90,000 |
| LINCOLN | $472,030 | $604,400 | $730,525 | $907,900 | $232,000 |
| LOGAN | $472,030 | $604,400 | $730,525 | $907,900 | $232,000 |
| LOVE | $472,030 | $604,400 | $730,525 | $907,900 | $125,000 |
| MCCLAIN | $472,030 | $604,400 | $730,525 | $907,900 | $232,000 |
| MCCURTAIN | $472,030 | $604,400 | $730,525 | $907,900 | $167,000 |
| MCINTOSH | $472,030 | $604,400 | $730,525 | $907,900 | $78,000 |
| MAJOR | $472,030 | $604,400 | $730,525 | $907,900 | $100,000 |
| MARSHALL | $472,030 | $604,400 | $730,525 | $907,900 | $106,000 |
| MAYES | $472,030 | $604,400 | $730,525 | $907,900 | $130,000 |
| MURRAY | $472,030 | $604,400 | $730,525 | $907,900 | $89,000 |
| MUSKOGEE | $472,030 | $604,400 | $730,525 | $907,900 | $120,000 |
| NOBLE | $472,030 | $604,400 | $730,525 | $907,900 | $71,000 |
| NOWATA | $472,030 | $604,400 | $730,525 | $907,900 | $74,000 |
| OKFUSKEE | $472,030 | $604,400 | $730,525 | $907,900 | $50,000 |
| OKLAHOMA | $472,030 | $604,400 | $730,525 | $907,900 | $232,000 |
| OKMULGEE | $472,030 | $604,400 | $730,525 | $907,900 | $231,000 |
| OSAGE | $472,030 | $604,400 | $730,525 | $907,900 | $231,000 |
| OTTAWA | $472,030 | $604,400 | $730,525 | $907,900 | $75,000 |
| PAWNEE | $472,030 | $604,400 | $730,525 | $907,900 | $231,000 |
| PAYNE | $472,030 | $604,400 | $730,525 | $907,900 | $190,000 |
| PITTSBURG | $472,030 | $604,400 | $730,525 | $907,900 | $90,000 |
| PONTOTOC | $472,030 | $604,400 | $730,525 | $907,900 | $126,000 |
| POTTAWATOMIE | $472,030 | $604,400 | $730,525 | $907,900 | $122,000 |
| PUSHMATAHA | $472,030 | $604,400 | $730,525 | $907,900 | $59,000 |
| ROGER MILLS | $472,030 | $604,400 | $730,525 | $907,900 | $100,000 |
| ROGERS | $472,030 | $604,400 | $730,525 | $907,900 | $231,000 |
| SEMINOLE | $472,030 | $604,400 | $730,525 | $907,900 | $60,000 |
| SEQUOYAH | $472,030 | $604,400 | $730,525 | $907,900 | $152,000 |
| STEPHENS | $472,030 | $604,400 | $730,525 | $907,900 | $81,000 |
| TEXAS | $472,030 | $604,400 | $730,525 | $907,900 | $136,000 |
| TILLMAN | $472,030 | $604,400 | $730,525 | $907,900 | $44,000 |
| TULSA | $472,030 | $604,400 | $730,525 | $907,900 | $231,000 |
| WAGONER | $472,030 | $604,400 | $730,525 | $907,900 | $231,000 |
| WASHINGTON | $472,030 | $604,400 | $730,525 | $907,900 | $140,000 |
| WASHITA | $472,030 | $604,400 | $730,525 | $907,900 | $61,000 |
| WOODS | $472,030 | $604,400 | $730,525 | $907,900 | $62,000 |
| WOODWARD | $472,030 | $604,400 | $730,525 | $907,900 | $120,000 |

3 Main Benefits of FHA Loans in Oklahoma

There are several key benefits of FHA loans, which include:

Low down payment

With an FHA loan, you can put as little as 3.5% down on your home purchase. This is much lower than the 10%-20% down payment that's typically required for other types of loans.

More flexible credit requirements

If you have less-than-perfect credit, you may still be able to qualify for an FHA loan.

FHA loans are assumable

This means that if you sell your home, the buyer can take over your FHA loan. This can be a great benefit if interest rates have gone up since you purchased your home.

How To Qualify With FHA Loan Limits in Oklahoma

When you're ready to buy a home, the first step is to get pre-approved for a mortgage in Oklahoma. This will give you an idea of how much house you can afford and help you narrow down your home search. The next step is to find a home that meets your needs and budget. Once you find a home, the final step is to get approved for an FHA loan in Oklahoma.

FHA loans are a good option for first-time buyers because they have more flexible credit and income requirements than other loans. They also require a smaller down payment than other loans, making them a good option for people who don't have a lot of money for a down payment.

If you're thinking about getting an FHA loan, here are some things you need to know about the FHA mortgage guidelines.

Credit Score

The minimum credit score for an FHA loan is 580. If your credit score is below 580, you'll need to put down a 10% down payment.

Down Payment

You can get an FHA loan in Oklahoma with a down payment as low as 3.5%.

Job History

You'll need to have two years of employment history and income verification in order to qualify for an FHA loan.

FHA MIP

FHA loans require mortgage insurance, which will be an additional cost every month.

LoanLimits

There are FHA loan limits in Oklahoma on how much you can borrow with an FHA loan, depending on the area you live in.

Appraisal

You'll need to have a home appraisal done in order to get an FHA loan. In most cases you are required to pay for it. (range from $500 – $1000)

Origination Fee & Closing Costs

There are some fees associated with getting an FHA loan, including a 1% origination fee and a 1% mortgage insurance premium.

Debt-to-Income Ratio (DTI)

You can get an FHA loan in Oklahoma with a debt-to-income ratio of up to 43%.

What Would Be a Monthly Payment For a $100,000 House in Oklahoma

The Federal Housing Administration (FHA) is a government agency that provides mortgage insurance on loans made by FHA-approved lenders. Mortgage insurance protects lenders against losses from mortgage defaults and allows borrowers to obtain financing with a lower down payment than would otherwise be required. If you have an FHA loan, you will be required to pay for mortgage insurance in two different ways: an up-front premium (paid at closing) and an annual premium (split into monthly payments and added to your mortgage payment). In this article, we'll explain how to calculate your FHA mortgage payment, including the up-front premium and the annual premium.

The first step in calculating your FHA mortgage payment is to determine the size of your loan. The loan amount is the principal balance on your mortgage, plus any amounts that have been added for taxes, insurance, or other fees. Once you know the loan amount, you can calculate the up-front premium. The up-front premium is a one-time payment that is equal to 1.75% of the loan amount. For example, if you have a loan for $100,000, your up-front premium would be $1,750.

The annual premium is calculated differently depending on whether you have a 15-year or 30-year loan. For a 15-year loan, the annual premium is equal to 0.45% of the loan amount (divided into monthly payments and added to your mortgage payment). For a 30-year loan, the annual premium is equal to 0.70% of the loan amount (divided into monthly payments and added to your mortgage payment).

Assuming you have a 30-year loan for $100,000 with an interest rate of 4%, your monthly mortgage payment would be $477.42. Of that amount, $331.67 would go toward the principal and interest, and $145.75 would go toward the annual premium (divided into 12 monthly payments of $12.15).

Now that you know how to calculate your FHA mortgage payment, you can use our mortgage calculator to estimate your monthly payment, including the up-front premium and annual premium. Just enter your loan amount, interest rate, and loan term into the calculator, and it will do the rest.

Top Cities to Live in Oklahoma

When it comes to finding the best cities to live in Oklahoma, there are a few key factors you should keep in mind. The cost of living and the job market are two of the most important things to consider. You also want to find a city that has a good quality of life.

Tulsa is one of the best cities to live in Oklahoma because it has a low cost of living and a great job market. There are plenty of things to do in Tulsa, and it is a great place to raise a family.

Top City in Oklahoma: Tulsa

If you're looking for the best city in Oklahoma, Tulsa is the place to be! This vibrant city has something for everyone, from world-class museums and art galleries to exciting nightlife and delicious restaurants. There's always something new to explore in Tulsa, and you're sure to find your perfect spot in this thriving community. Here are just a few of the many reasons why Tulsa is the best city in Oklahoma:

Museums and Art Galleries

Tulsa is home to some of the best museums and art galleries in the state. The Philbrook Museum of Art is one of the most popular destinations, with its world-renowned collection of fine art. The Tulsa Zoo is another top attraction, and visitors can also enjoy the Tulsa Renaissance Fair, the Mayo Hotel, and the BOK Center. There's something for everyone to enjoy at these great museums and art galleries!

Nightlife

Tulsa's nightlife scene is second to none, with plenty of bars and clubs to keep you entertained into the early hours of the morning. Whether you're looking for a laid-back atmosphere or a wild night out, you'll find it in Tulsa. Some of the most popular spots include Club Velvet, The IDL Ballroom, and The Maxx.

Restaurants

Tulsa's restaurants offer something for every taste and budget. From casual cafes to fine dining establishments, you'll be able to find the perfect meal to suit your needs. For a quick bite, try one of Tulsa's many food trucks. Or, if you're looking for a more upscale experience, check out one of the city's many Michelin-starred restaurants. No matter what you're in the mood for, you'll be able to find it in Tulsa.

2nd Best City in Oklahoma To Live In

Oklahoma City is the capital of Oklahoma and it is a great place to live. The cost of living is low, and there are plenty of jobs available. Oklahoma City is also a great place to raise a family.

When it comes to finding the best city in Oklahoma, there is no doubt that Oklahoma City is the place to be. With a population of over 1.3 million people, Oklahoma City is the largest city in the state and has something to offer everyone. From its rich history and culture to its diverse food and entertainment options, there is truly something for everyone in Oklahoma City.

If you're looking for a city with a rich history and culture, then Oklahoma City is the place for you. The city was founded in 1889, just two years after the Land Run of 1887, and has since been home to a number of important historical events. In addition, Oklahoma City is home to a number of museums and cultural attractions, including the National Cowboy and Western Heritage Museum, the Oklahoma City National Memorial, and the Oklahoma City Zoo.

If you're looking for a city with a diverse food scene, then Oklahoma City is the place for you. The city is home to a number of restaurants that serve cuisines from all over the world, including Mexican, Italian, Chinese, Japanese, and more. In addition, Oklahoma City is home to a number of local restaurants that serve up some of the best barbecues in the state.

If you're looking for a city with vibrant nightlife, then Oklahoma City is the place for you. The city is home to a number of bars and clubs, as well as live music venues. In addition, Oklahoma City is home to a number of festivals and events that take place throughout the year, including the Oklahoma State Fair, the Tulsa State Fair, and the Bricktown OKC St. Patrick's Day Parade.

No matter what you're looking for in a city, Oklahoma City has something to offer everyone. From its rich history and culture to its diverse food and entertainment options, there is truly something for everyone in Oklahoma City.

3rd Best City in Oklahoma State

Edmond is another great city to live in Oklahoma. It has a low cost of living and a good job market. Edmond is also a great place to raise a family.

If you're looking for the best city in Oklahoma, look no further than Edmond! This beautiful city has something for everyone, from great schools to plenty of things to do. Here are just a few of the reasons why Edmond is the best city in Oklahoma:

The Schools: Edmond is home to some of the best schools in the state, including the University of Central Oklahoma and Oklahoma Christian University. With so many great options, it's no wonder that Edmond is often ranked as one of the best cities for education in Oklahoma.

The Economy: Edmond's economy is booming, thanks in part to its many businesses and industries. The city is also home to a number of major employers, such as Dell, Boeing, and AT&T.

The Quality of Life: Edmond is a great place to live, thanks to its low crime rate, great schools, and abundance of things to do. In fact, Edmond was recently ranked as the second-best city in Oklahoma for quality of life by Niche.

There's no doubt about it: Edmond is the best city in Oklahoma! Whether you're looking for a great place to raise a family or a thriving community to call home, Edmond has everything you need. Come see for yourself why Edmond is the best city in Oklahoma!

If you're looking to purchase a home in Oklahoma, an FHA loan may be a good option for you. FHA loans have more flexible qualification requirements than other types of loans, and they also offer low down payments and the ability to assume the loan. Keep in mind that there are loan limits for FHA loans, so be sure to check what the limit is in your area before you apply.

Oklahoma Down Payment Assistance Program

The Oklahoma Housing Finance Agency administers the OHFA Homebuyer Down Payment Assistance program. This program provides down payment assistance loans to qualified borrowers who take out a 30-year fixed rate mortgage. Secondary credit lines are set at 3.5% of the total mortgage amount.

To be eligible, you'll likely need a credit score of 640 or higher. The county of purchase will also set a limit on your household income, depending on family size and the county where you reside.

Learn more about OHFA's program on their website. Also, look over HUD's list of other housing assistance programs in Oklahoma.

?>