FHA Loan Limits in Illinois: Mortgage Guidelines 2023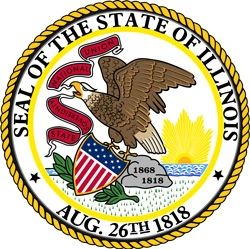 Illinois has 102 counties with FHA loan limits in Illinois ranging from a low of $472,030 for a 1-bedroom unit in Adams County to a high of $907,900 for a 4-bedroom unit in Adams County.  The FHA maximum amount that you may borrow using an FHA loan in a particular location. You can see the FHA loan limits for all counties in Illinois below. FHA loan limits in Illinois vary based on housing types and the cost of local housing. FHA loans are for borrowers who can't make large down payments. If you would like to learn more about the requirements to get an FHA loan, and view some of the best FHA lenders in Illinois
FHA Loan Limits in Illinois by County
| County | FHA Limit | 2 Family | 3 Family | 4 Family | FHFA limit | Median House Price |
| --- | --- | --- | --- | --- | --- | --- |
| ADAMS | $472,030 | $604,400 | $730,525 | $907,900 | $134,000 | $306.8 |
| ALEXANDER | $472,030 | $604,400 | $730,525 | $907,900 | $200,000 | $306.8 |
| BOND | $472,030 | $604,400 | $730,525 | $907,900 | $330,000 | $306.8 |
| BOONE | $472,030 | $604,400 | $730,525 | $907,900 | $190,000 | $306.8 |
| BROWN | $472,030 | $604,400 | $730,525 | $907,900 | $80,000 | $306.8 |
| BUREAU | $472,030 | $604,400 | $730,525 | $907,900 | $286,000 | $306.8 |
| CALHOUN | $472,030 | $604,400 | $730,525 | $907,900 | $330,000 | $306.8 |
| CARROLL | $472,030 | $604,400 | $730,525 | $907,900 | $85,000 | $306.8 |
| CASS | $472,030 | $604,400 | $730,525 | $907,900 | $102,000 | $306.8 |
| CHAMPAIGN | $472,030 | $604,400 | $730,525 | $907,900 | $190,000 | $306.8 |
| CHRISTIAN | $472,030 | $604,400 | $730,525 | $907,900 | $85,000 | $306.8 |
| CLARK | $472,030 | $604,400 | $730,525 | $907,900 | $97,000 | $306.8 |
| CLAY | $472,030 | $604,400 | $730,525 | $907,900 | $76,000 | $306.8 |
| CLINTON | $472,030 | $604,400 | $730,525 | $907,900 | $330,000 | $306.8 |
| COLES | $472,030 | $604,400 | $730,525 | $907,900 | $129,000 | $306.8 |
| COOK | $472,030 | $604,400 | $730,525 | $907,900 | $386,000 | $306.8 |
| CRAWFORD | $472,030 | $604,400 | $730,525 | $907,900 | $75,000 | $306.8 |
| CUMBERLAND | $472,030 | $604,400 | $730,525 | $907,900 | $129,000 | $306.8 |
| DEKALB | $472,030 | $604,400 | $730,525 | $907,900 | $386,000 | $306.8 |
| DE WITT | $472,030 | $604,400 | $730,525 | $907,900 | $98,000 | $306.8 |
| DOUGLAS | $472,030 | $604,400 | $730,525 | $907,900 | $151,000 | $306.8 |
| DUPAGE | $472,030 | $604,400 | $730,525 | $907,900 | $386,000 | $306.8 |
| EDGAR | $472,030 | $604,400 | $730,525 | $907,900 | $104,000 | $306.8 |
| EDWARDS | $472,030 | $604,400 | $730,525 | $907,900 | $43,000 | $306.8 |
| EFFINGHAM | $472,030 | $604,400 | $730,525 | $907,900 | $120,000 | $306.8 |
| FAYETTE | $472,030 | $604,400 | $730,525 | $907,900 | $70,000 | $306.8 |
| FORD | $472,030 | $604,400 | $730,525 | $907,900 | $96,000 | $306.8 |
| FRANKLIN | $472,030 | $604,400 | $730,525 | $907,900 | $96,000 | $306.8 |
| FULTON | $472,030 | $604,400 | $730,525 | $907,900 | $140,000 | $306.8 |
| GALLATIN | $472,030 | $604,400 | $730,525 | $907,900 | $36,000 | $306.8 |
| GREENE | $472,030 | $604,400 | $730,525 | $907,900 | $104,000 | $306.8 |
| GRUNDY | $472,030 | $604,400 | $730,525 | $907,900 | $386,000 | $306.8 |
| HAMILTON | $472,030 | $604,400 | $730,525 | $907,900 | $48,000 | $306.8 |
| HANCOCK | $472,030 | $604,400 | $730,525 | $907,900 | $112,000 | $306.8 |
| HARDIN | $472,030 | $604,400 | $730,525 | $907,900 | $37,000 | $306.8 |
| HENDERSON | $472,030 | $604,400 | $730,525 | $907,900 | $189,000 | $306.8 |
| HENRY | $472,030 | $604,400 | $730,525 | $907,900 | $194,000 | $306.8 |
| IROQUOIS | $472,030 | $604,400 | $730,525 | $907,900 | $90,000 | $306.8 |
| JACKSON | $472,030 | $604,400 | $730,525 | $907,900 | $115,000 | $306.8 |
| JASPER | $472,030 | $604,400 | $730,525 | $907,900 | $75,000 | $306.8 |
| JEFFERSON | $472,030 | $604,400 | $730,525 | $907,900 | $90,000 | $306.8 |
| JERSEY | $472,030 | $604,400 | $730,525 | $907,900 | $330,000 | $306.8 |
| JO DAVIESS | $472,030 | $604,400 | $730,525 | $907,900 | $187,000 | $306.8 |
| JOHNSON | $472,030 | $604,400 | $730,525 | $907,900 | $115,000 | $306.8 |
| KANE | $472,030 | $604,400 | $730,525 | $907,900 | $386,000 | $306.8 |
| KANKAKEE | $472,030 | $604,400 | $730,525 | $907,900 | $135,000 | $306.8 |
| KENDALL | $472,030 | $604,400 | $730,525 | $907,900 | $386,000 | $306.8 |
| KNOX | $472,030 | $604,400 | $730,525 | $907,900 | $90,000 | $306.8 |
| LAKE | $472,030 | $604,400 | $730,525 | $907,900 | $386,000 | $306.8 |
| LASALLE | $472,030 | $604,400 | $730,525 | $907,900 | $286,000 | $306.8 |
| LAWRENCE | $472,030 | $604,400 | $730,525 | $907,900 | $66,000 | $306.8 |
| LEE | $472,030 | $604,400 | $730,525 | $907,900 | $112,000 | $306.8 |
| LIVINGSTON | $472,030 | $604,400 | $730,525 | $907,900 | $114,000 | $306.8 |
| LOGAN | $472,030 | $604,400 | $730,525 | $907,900 | $109,000 | $306.8 |
| MCDONOUGH | $472,030 | $604,400 | $730,525 | $907,900 | $75,000 | $306.8 |
| MCHENRY | $472,030 | $604,400 | $730,525 | $907,900 | $386,000 | $306.8 |
| MCLEAN | $472,030 | $604,400 | $730,525 | $907,900 | $181,000 | $306.8 |
| MACON | $472,030 | $604,400 | $730,525 | $907,900 | $105,000 | $306.8 |
| MACOUPIN | $472,030 | $604,400 | $730,525 | $907,900 | $330,000 | $306.8 |
| MADISON | $472,030 | $604,400 | $730,525 | $907,900 | $330,000 | $306.8 |
| MARION | $472,030 | $604,400 | $730,525 | $907,900 | $75,000 | $306.8 |
| MARSHALL | $472,030 | $604,400 | $730,525 | $907,900 | $140,000 | $306.8 |
| MASON | $472,030 | $604,400 | $730,525 | $907,900 | $65,000 | $306.8 |
| MASSAC | $472,030 | $604,400 | $730,525 | $907,900 | $155,000 | $306.8 |
| MENARD | $472,030 | $604,400 | $730,525 | $907,900 | $142,000 | $306.8 |
| MERCER | $472,030 | $604,400 | $730,525 | $907,900 | $194,000 | $306.8 |
| MONROE | $472,030 | $604,400 | $730,525 | $907,900 | $330,000 | $306.8 |
| MONTGOMERY | $472,030 | $604,400 | $730,525 | $907,900 | $82,000 | $306.8 |
| MORGAN | $472,030 | $604,400 | $730,525 | $907,900 | $100,000 | $306.8 |
| MOULTRIE | $472,030 | $604,400 | $730,525 | $907,900 | $94,000 | $306.8 |
| OGLE | $472,030 | $604,400 | $730,525 | $907,900 | $150,000 | $306.8 |
| PEORIA | $472,030 | $604,400 | $730,525 | $907,900 | $140,000 | $306.8 |
| PERRY | $472,030 | $604,400 | $730,525 | $907,900 | $83,000 | $306.8 |
| PIATT | $472,030 | $604,400 | $730,525 | $907,900 | $190,000 | $306.8 |
| PIKE | $472,030 | $604,400 | $730,525 | $907,900 | $105,000 | $306.8 |
| POPE | $472,030 | $604,400 | $730,525 | $907,900 | $35,000 | $306.8 |
| PULASKI | $472,030 | $604,400 | $730,525 | $907,900 | $77,000 | $306.8 |
| PUTNAM | $472,030 | $604,400 | $730,525 | $907,900 | $286,000 | $306.8 |
| RANDOLPH | $472,030 | $604,400 | $730,525 | $907,900 | $93,000 | $306.8 |
| RICHLAND | $472,030 | $604,400 | $730,525 | $907,900 | $111,000 | $306.8 |
| ROCK ISLAND | $472,030 | $604,400 | $730,525 | $907,900 | $194,000 | $306.8 |
| ST. CLAIR | $472,030 | $604,400 | $730,525 | $907,900 | $330,000 | $306.8 |
| SALINE | $472,030 | $604,400 | $730,525 | $907,900 | $60,000 | $306.8 |
| SANGAMON | $472,030 | $604,400 | $730,525 | $907,900 | $142,000 | $306.8 |
| SCHUYLER | $472,030 | $604,400 | $730,525 | $907,900 | $68,000 | $306.8 |
| SCOTT | $472,030 | $604,400 | $730,525 | $907,900 | $100,000 | $306.8 |
| SHELBY | $472,030 | $604,400 | $730,525 | $907,900 | $90,000 | $306.8 |
| STARK | $472,030 | $604,400 | $730,525 | $907,900 | $140,000 | $306.8 |
| STEPHENSON | $472,030 | $604,400 | $730,525 | $907,900 | $89,000 | $306.8 |
| TAZEWELL | $472,030 | $604,400 | $730,525 | $907,900 | $140,000 | $306.8 |
| UNION | $472,030 | $604,400 | $730,525 | $907,900 | $138,000 | $306.8 |
| VERMILION | $472,030 | $604,400 | $730,525 | $907,900 | $74,000 | $306.8 |
| WABASH | $472,030 | $604,400 | $730,525 | $907,900 | $101,000 | $306.8 |
| WARREN | $472,030 | $604,400 | $730,525 | $907,900 | $89,000 | $306.8 |
| WASHINGTON | $472,030 | $604,400 | $730,525 | $907,900 | $116,000 | $306.8 |
| WAYNE | $472,030 | $604,400 | $730,525 | $907,900 | $57,000 | $306.8 |
| WHITE | $472,030 | $604,400 | $730,525 | $907,900 | $70,000 | $306.8 |
| WHITESIDE | $472,030 | $604,400 | $730,525 | $907,900 | $100,000 | $306.8 |
| WILL | $472,030 | $604,400 | $730,525 | $907,900 | $386,000 | $306.8 |
| WILLIAMSON | $472,030 | $604,400 | $730,525 | $907,900 | $115,000 | $306.8 |
| WINNEBAGO | $472,030 | $604,400 | $730,525 | $907,900 | $190,000 | $306.8 |
| WOODFORD | $472,030 | $604,400 | $730,525 | $907,900 | $140,000 | $306.8 |
How FHA loan limits in Illinois Are Estimated?
FHA loan limits in Illinois are set by the Federal Housing Administration (FHA) and are based on the conforming loan limit in Illinois – or how much a lender is willing to finance for a mortgage. The FHA loan limits in Illinois is either 67% of the maximum amount allowed under conventional lending guidelines or it's "floor" which is 85% of the national conforming loan limit for single-family homes. FHA loan limits can be higher in some high-cost areas of the country.
For example, in 2020, the FHA loan limit for a single-family home in Seattle, WA is $765,600, which is 150% of the national conforming loan limit of $506,000. However, in other parts of the country with a lower cost of living, the FHA loan limit may be just $331,760 – or 67% of the national conforming loan limit.
The reason the FHA loan limits in Illinois are set is to ensure that home buyers are not taking on too much debt. By capping how much a lender can finance for a mortgage, it protects both borrowers and lenders from defaulting on the loan.
If you're thinking of buying a home and have questions about how FHA loan limits in Illinois work, feel free to reach out to a local participating lender. They will be able to explain the process and help you determine if an FHA loan is right for you.
FHA High-Cost Areas in Illinois
There are no high-cost areas in Chicago and the whole of Illinois state. That means HUD set the same FHA loan limits in Illinois. In all counties, you can borrow up to $472,030 for a single home family, for duplex a lender can lend up to $604,400. If you're buying a triplex in Chicago or Illinois, you can borrow up to $730,525. For investors and first-time home buyers there is the possibility to get an FHA loan up to $907,900 for a 4-unit building.
FHA Loan Requirements in Illinois
You have to view the primary FHA loan requirements for Illinois below. Each lender may have some of their own loan requirements to go beyond these. Some of the lenders have overlays (minimum requirements for FICO to be sure the loan can be sold on the secondary market)
Credit – Most Illinois FHA lenders will require that you have at least a 580 credit score. The few lenders went down to as low as 500 credit scores.
Down Payment – The standard down payment requirement for an FHA loan is 3.5% of the purchase price. For a loan of $300,000, the down payment would need to be $9,500. If your credit score is less than 580, then you should ensure to put down as much as 10% ($30,000) in order to qualify.
FHA Loan Limits – The FHA loan limits are the maximum loan amount available in a particular county. You can view the 2023 FHA loan limits for Illinois, on this page.
Employment/Job History – FHA loans require that you prove 2 years of consistent employment. You will need to show at least two years of income tax returns, and most lenders want to see your last two bank statements as well. You need to show consistent employment/income if you have changed job. You can work out of the state but you need to move to Illinois if it's for a primary residence. It cannot be your second home, an investment property or a vacation home with the FHA loan. For significant changes in family circumstances (divorce, large increase in family size) or a job transfer resulting in the second home being more than 100 miles away, it's possible to have a 2nd FHA loan however the new home needs to become a primary residence. The circumstances need to fit the HUD guidelines. 2nd home is always treated as a vacation home.
Property – The FHA has property requirements, which include what are known as "minimum property standards". The home you want to purchase must undergo an appraisal and meet these guidelines, which relate to the condition of the home. The appraisal must also be verified by the administration.
Mortgage Insurance – There are two types of mortgage insurance premiums (MIP) required for all FHA loans. There is a fee of 1.75% for mortgage insurance premiums from the first type, which is UPMIP, which is the total amount of the loan This loan fee can be included in the loan, and does not need to be paid out of pocket. The second type of mortgage insurance premiums is paid on a monthly basis. These are the standard FHA loan requirements. Loan conditions will be provided before closing the loan.
Job History/ Financial Statements – You should expect to be required to provide your 2 most recent bank statements, pay stubs, and tax returns.
FHA loan limits – Make sure you check the above table for the maximum total loan amount you can borrow with 3,5% down. Keep in mind that in all counties the FHA loan limits in Illinois are the same and they change every year.
Home Prices in Illinois in the past 14 years
What are FHA Closings Costs in Illinois
Calculating closing costs includes taking into account all the various fees and charges a homebuyer pays, including lender fees and settlement services, as well as pre-paid and escrow amounts. We include every fee that you could be charged when closing a home, including title insurance, inspection fees, appraisal fees, and transfer taxes. In fact, we have replicated an entire Loan Estimate that you would get from a potential lender for your specific area. We calculate the cost of each fee in each city and state to give you the best estimate on closing costs.
Loan Estimate Sample Fees in Illinois
Closing Costs As a Percentage of Home Value in Illinois
What do I need to know about applying for a loan in Illinois?
The application process for a Federal Housing Administration is easy. We recommend matching you with an FHA lender in Illinois based on your personal needs (such as estimated credit and loan amount). To be matched with an FHA lender, please use this form.
How long after a bankruptcy can you get a mortgage?
The Federal Housing Authority Act states that you must wait at least 2 years after filing a chapter 7 bankruptcy. If chapter 13 is filed, you only need to wait until 12 months have elapsed. Additionally, you will also need to provide the court trustee's written approval. Furthermore, it's important to note that the clock doesn't start upon filing, but rather when the bankruptcy has been discharged.
Is There any Down Payment Assistance Available for the FHA loan?
Yes, if you qualify for down payment assistance, it can be used with an FHA loan. There are many assistance programs that will help you get the loan for the down payment. We'll guide you to find one of them if you qualify.
Are FHA loans only for first-time homebuyers?
No, the FHA loans are not limited to first-time homebuyers. If you already own a home, you may still get an FHA loan. You may have one FHA loan and they are only available for primary residences.
Is a cosigner allowed for an FHA loan?
Yes, cosigners are allowed on FHA loans. The property must have at least one person living in it. Non-occupying co-borrowers are permitted with an FHA loan.
Can you get a Federal Housing Administration Loan After Foreclosure?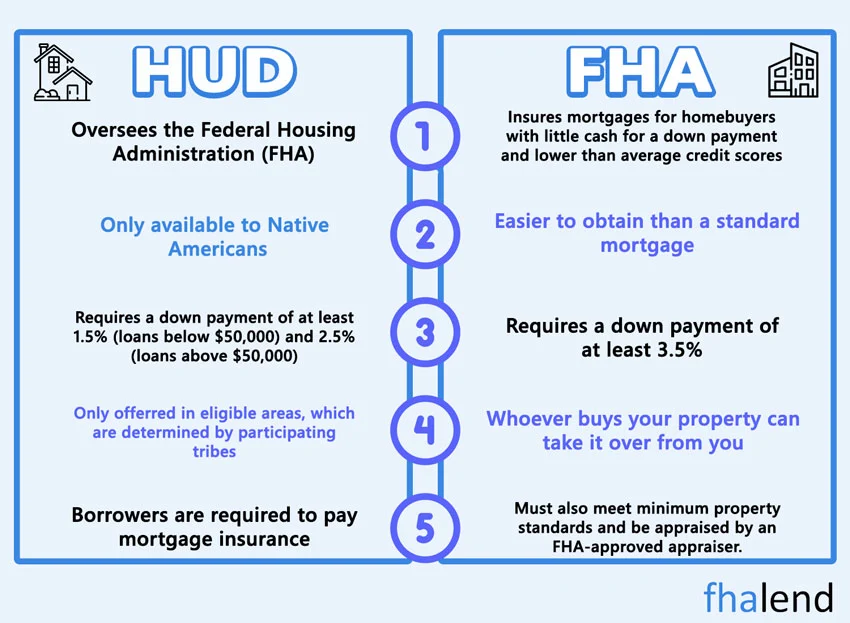 The Federal Housing Administration states that you must wait at least 3 years before you are eligible for an FHA loan. However, there is an exception to this rule if "extenuating circumstances" happen, such as a job loss. You need to show some improvements to your credit since the foreclosure. If the conditions of your credit are acceptable and there is also a favorable chance of success, you would only have to wait until after one year before you could apply for an FHA loan.
Are There Few Different Ways to Refinance an FHA loan?
The Federal Housing Agency offers two different programs for refinancing an FHA loan. The FHA streamline refinance allows you to easily lower your interest rate and mortgage payment without requiring a credit check, income documentation, or a new appraisal. The other option for refinancing an existing FHA loan is the FHA cash-out refinance, which allows you to get some money from the equity in your home.
Illinois Down Payment Assistance Program
The Illinois Housing Development Authority (IHDA) offers three down payment assistance loan alternatives.
Access Forgivable offers up to $6,000: Unless you sell or refinance your home within the first 10 years, this DPA assistance loan's balance would be forgiven. You could get 4% of the home's purchase price up to $6,000
Access Deferred offers up to $7,500: If you wanted to take out a 0% loan but didn't want to put any money down, the lender would expect you to pay it off when you sell or refinance the property. You may borrow up to $7,500 on a home for 5%.
Access Repayable offers up to $10,000: You'd make monthly payments on this DPA loan for ten years. You may borrow up to $10,000 of the home's purchase price.
To obtain any of these loans, you must first contribute $1,000 or 1% of the purchase price (whichever is greater) to the Illinois Housing Development Authority. You must also be purchasing a house that is currently owned. Find out more about the Illinois Housing Development Authority on their website. Consult HUD's list of alternative programs in Illinois to.